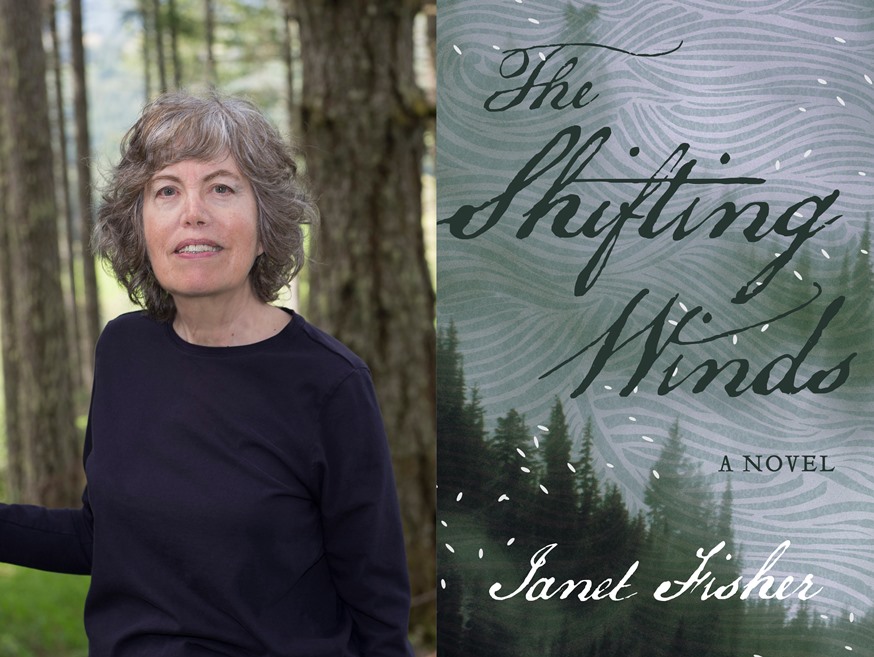 News Release Date:
June 29, 2016
Contact: Mary Rose, Friends of Fort Vancouver
On Saturday, July 16, 2016 at 2:00 pm, the National Park Service and the Friends of Fort Vancouver will host a book signing and lecture with author Janet Fisher.
Fisher's new novel, The Shifting Winds, tells the story of the American pioneer experience in the Pacific Northwest through the eyes of Jennie Haviland, a young woman who settles in Oregon City with her family in the early 1840s. Jennie is at first upset by her family's relocation to the rugged Northwest, but Oregon's prospects look brighter when she meets a British Hudson's Bay Company clerk who asks to court her. But a brash American mountain man also seeks Jennie's affections. The Shifting Winds provides a fictionalized account of the tension between American settlers and the Hudson's Bay Company's operations at Fort Vancouver, which serves as a prominent setting in the novel.
Janet Fisher's great-great-grandmother was an Oregon Trail pioneer who went on to purchase her own farm in Oregon in 1868, which Fisher now owns and operates. The story of this farm is the subject of Fisher's first book, A Place of Her Own.
From 2:00 pm to 3:30 pm, Fisher will deliver a lecture and sign copies of her book, which will be available for sale at the Fort Vancouver Visitor Center Bookstore. From 4:00 pm to 5:00 pm, Fisher will lead a tour of Fort Vancouver, discussing the history of the site through the lens of her novel. Entrance fees to the reconstructed fort will apply to tour attendees.
What: Book signing and tour with author Janet Fisher.
Where: Fort Vancouver Visitor Center, 1501 E Evergreen Blvd., Vancouver, WA 98661
When: Saturday, July 16, 2016. Book signing and lecture from 2:00 pm to 3:30 pm. A tour of Fort Vancouver highlighting themes and scenes from the novel will take place from 4:00 pm to 5:00 pm.
Cost: The lecture and book signing are free of cost. Entrance fees to the reconstructed fort will apply for attendees of the post-lecture tour.