Celebrate the Season at Heritage Holidays at the McLoughlin House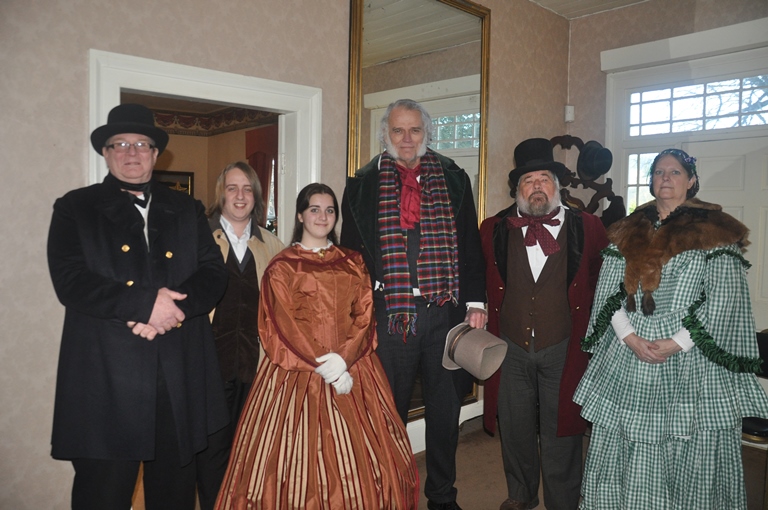 News Release Date:
November 20, 2014
Contact: Heidi Pierson, 503-656-5151
The McLoughlin House Unit of Fort Vancouver National Historic Site has announced a fun-filled holiday event this year on Saturday, December 6.
On December 6, the McLoughlin House will be open from 2 pm to 6 pm as part of Oregon City's Heritage Holidays event. We invite visitors to come and celebrate the holiday 1850s style! The McLoughlin House and grounds will be lit by candlelight to chase away the winter gloom. Inside the McLoughlin House, living history interpreters will answer questions while music is played in the upstairs hall. Try your hand at a Victorian craft next door at the Barclay House or enjoy some light refreshments. This family friendly event is free of cost.
"This event is a great way to enjoy the McLoughlin House in the evening and by the special glow of candlelight," said Heidi Pierson, who oversees the site for the National Park Service. "We also have the home decorated in period-style Christmas decorations. This event makes the house feel quite cozy."
Our annual McLoughlin House Site closure will begin on Sunday, December 14. Our last open day will be Saturday, December 13. The McLoughlin House Site will re-open on Friday, February 13. Join us on February 14 to celebrate the birthday of the state of Oregon!
Last updated: February 28, 2015