NPS Hosts Annual National Get Outdoors Day at Fort Vancouver NHS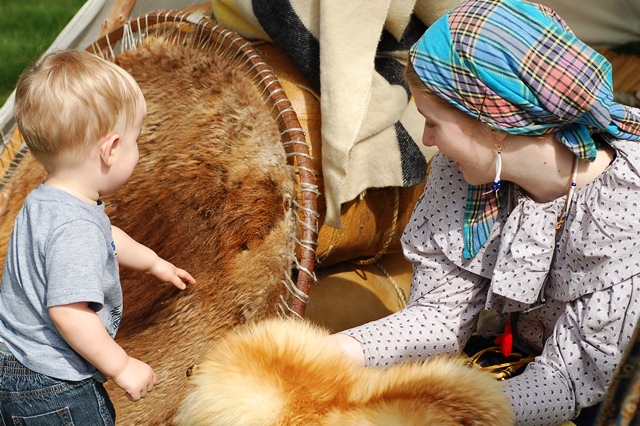 News Release Date:
April 3, 2014
Contact: Robert Gutierrez, 360-816-6247
WHAT: National Get Outdoors Day & Brigade Encampment
WHEN: 10:00 am to 3:00 pm, Saturday, June 14, 2014
WHERE: Pearson Air Museum, 1115 E Fifth Street, Vancouver, WA 98661
COST: Free
VANCOUVER, WA – National Get Outdoors Day brings community partners together to celebrate healthy, active, outdoor fun at Fort Vancouver National Historic Site on June 14, 2014.
The National Park Service's annual Brigade Encampment, a component of National Get Outdoors Day, re-enacts the jovial return of the fur brigades to Fort Vancouver, illuminating how day-to-day survival skills of trappers in the 1840s have become recreational pursuits today, and how our relationships to the natural world have changed over time.
<11.0pt lt="" std="" light>11.0pt>
NATIONAL GET OUTDOORS DAY
Held on public lands across the country, National Get Outdoors Day is a free family event promoting healthy, active, outdoor fun. Vancouver's Get Outdoors Day is at Fort Vancouver National Historic Site, an urban national park that is a gateway to other parks, trails, forests, and public lands.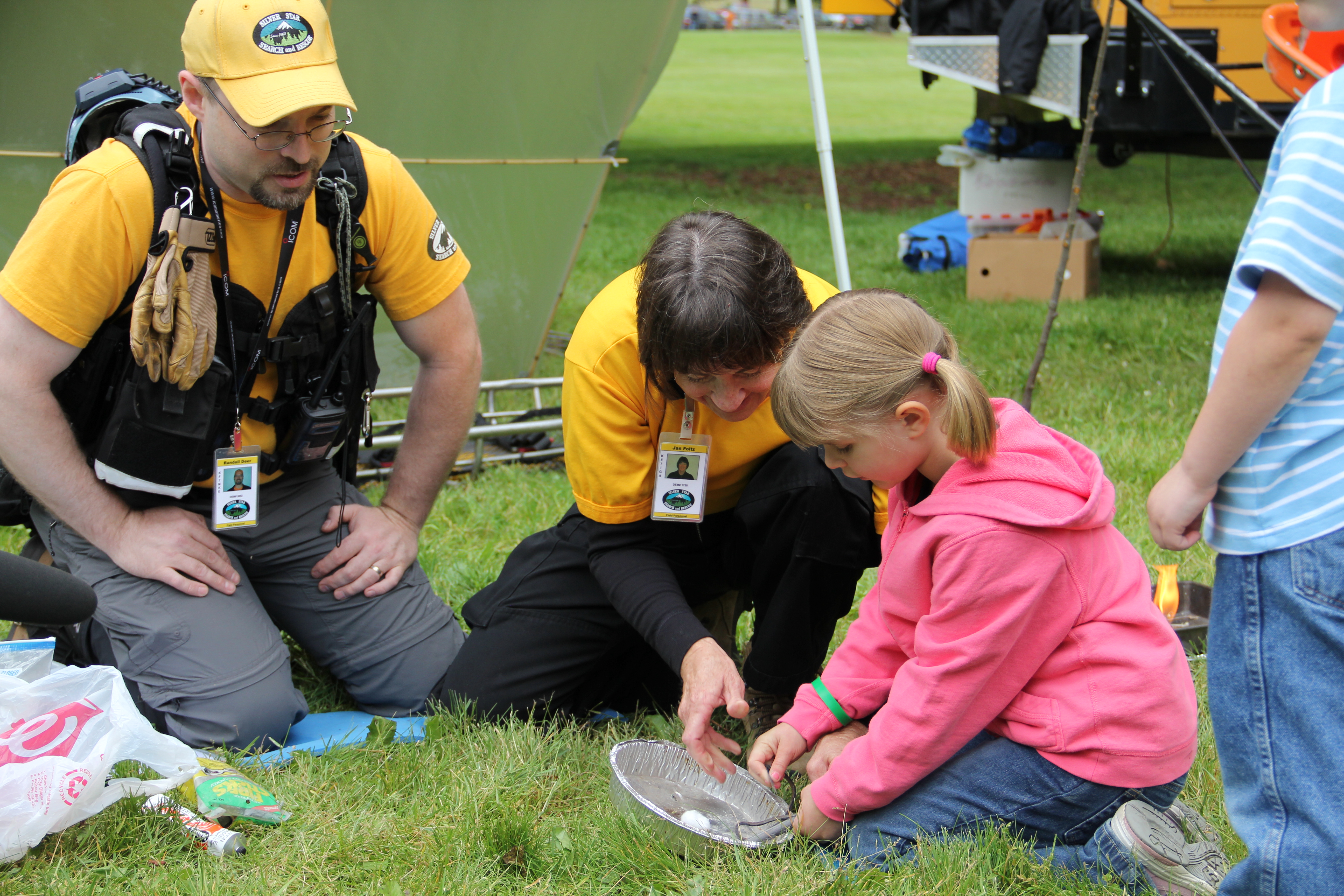 Get Outdoors Day at Fort Vancouver National Historic Site brings over 40 city, county, federal, non-profit, and outdoor-based businesses together to introduce the public to fun outdoor activities.
From hurling to fishing, and archery to disc golf, there will be plenty of hands-on opportunities to try new outdoor activities and find places to explore in a variety of public lands.
Not sure how to  plan an outdoor adventure? Learn about hiking, camping, boating, backpacking, wildlife, gardening, and more! Meet Smokey Bear, Woodsy Owl, Ranger Rick, and take the Passport Challenge to become a Junior Ranger and enter to win a grand prize of Coleman camping gear.
"Hosting Vancouver's Get Outdoors Day at Fort Vancouver National Historic Site allows us to partner with other national parks in the region, just like we've done in years past at Northwest National Park Family Day," says Bobby Gutierrez, park ranger. "This year, we are joined by several of the region's national parks. Whether you pan for gold with rangers from Klondike National Historic Site or venture inside an inflatable cave from Oregon Caves National Park, you're sure to have a good time learning about this park and many others."
Partners of National Get Outdoors Day at Fort Vancouver National Historic Site include the US Forest Service, city of Vancouver, Clark County, National Park Service, Vancouver-Clark Parks and Recreation, and the Parks Foundation of Clark County.
Prizes, live animals, outdoor recreation, and all kinds of active, healthy fun will abound Saturday June 14, 2014 at National Get Outdoors Day at Fort Vancouver National Historic Site.
BRIGADE ENCAMPMENT
All people are somehow connected to the great outdoors. At Fort Vancouver National Historic Site, humans' relationship to the natural world has changed drastically across generations. For thousands of years, native people accumulated and traded the wealth of natural resources offered by the river and region. In the nineteenth century, trade centered on furs procured by multi-cultural, working class families of the British Hudson's Bay Company.
Today, archaeologists piece together the past by studying what has been left in the ground behind beneath our feet, and the National Park Service preserves humans' connections to the land, water, and outdoors for generations to come.
"The Brigade Encampment brings to life the ways fur trappers related to the land, water, and animals around them," said Tracy Fortmann, Superintendent. "The Encampment also enables for us to consider how our natural world has changed over time and what it means to us today and how we each can take actions to take care of and protect our amazing outdoor spaces. National parks protect much more than our nation's natural and cultural treasures. They guarantee all Americans the potential to become stewards; the opportunity to connect deeply to the unique natural and cultural world by experiencing both as others have – like at the Brigade Encampment – and also in whatever unique and personal ways impact them."
At the Brigade Encampment, costumed re-enactors populate a temporary encampment, like trappers in the 1840s, to demonstrate cooking, beading, and children's games, all while speaking the languages and playing the music of Fort Vancouver.
At the encampment, the public can sign a replica Hudson's Bay Company contract, throw a trade ax, challenge a voyageur to a game of Cat and Mouse, and witness historic weapons firing demonstrations. While seen as recreational today, these outdoor hobbies were survival skills fundamental to a life of fur trapping in the 1840s.
<11.0pt lt="" std="" light>Volunteers are needed the evening of Thursday, June 12 to help set up the 1840s style tents of the encampment, as well as on Saturday, June 14 to help with a variety of tasks crucial to the event's success. Please read our volunteer information to sign up!11.0pt>
<11.0pt lt="" std="" light>
11.0pt>
BACKGROUND: Fort Vancouver National Historic Site, a unit of the National Park Service, is the heart of the Vancouver National Historic Reserve. The Vancouver National Historic Reserve brings together a national park, a premier archaeological site, the region's first military post, an international fur trade emporium, one of the oldest operating airfields, the first national historic site west of the Mississippi River, and a waterfront trail and environmental center on the banks of the Columbia River. The partners of the Reserve teach visitors about the fur trade, early military life, natural history, and pioneers in aviation, all within the context of Vancouver's role in regional and national development. The Reserve's vast array of public programs -- including living history events, cultural demonstrations, exhibits, active archaeology, and other special events and activities -- create a dynamic, fun, and unique tourist destination for people of all ages.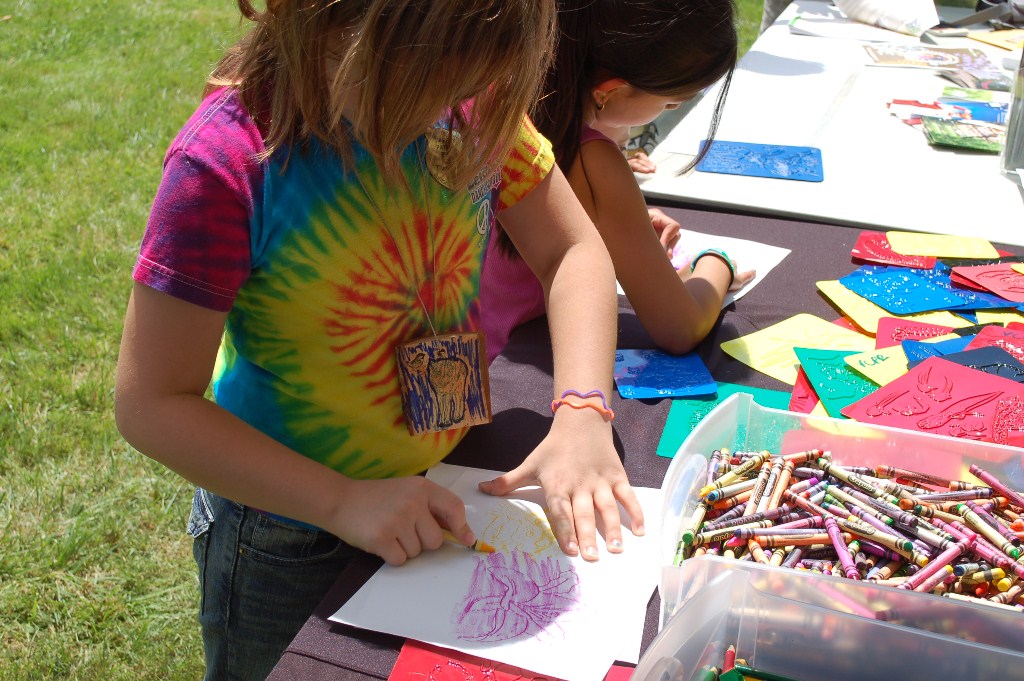 Last updated: February 28, 2015