Monument Scientist Peter Frenzen to Discuss Ecosystem Development and Landscape Change at Mount St. Helens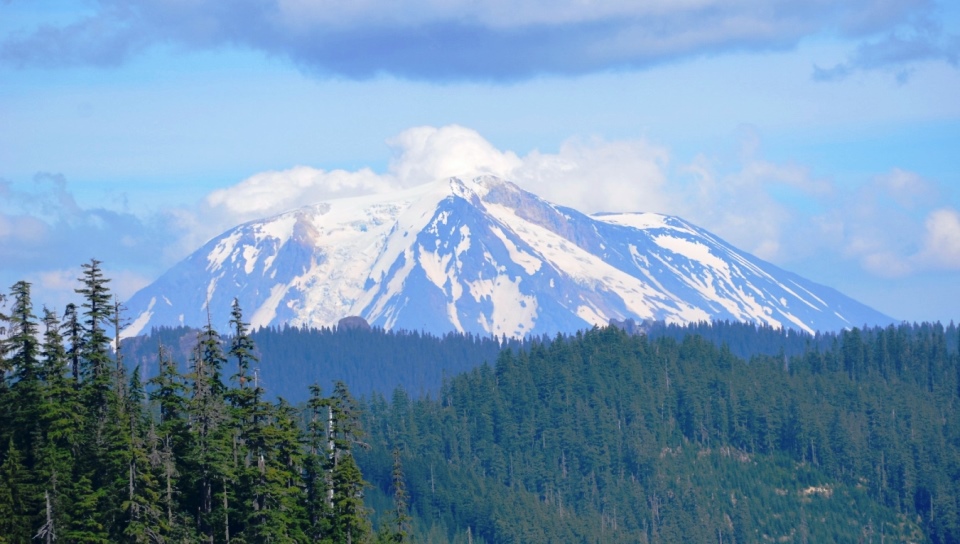 News Release Date:
May 4, 2017
Contact: Mary Rose, Friends of Fort Vancouver, 360-816-6216
On Saturday, May 20, 2017, from 1 pm to 3 pm at the Fort Vancouver Visitor Center, U.S. Forest Service Monument Scientist Peter Frenzen will discuss his work at Mount St. Helens National Volcanic Monument. This event is presented by the U.S. Forest Service and the Friends of Fort Vancouver, in partnership with Fort Vancouver National Historic Site.
The May 18, 1980 eruption of Mount St. Helens leveled more than 200 square miles of forest and captured the imagination of volcano enthusiasts around the world. This summer, Mount St. Helens National Volcanic Monument will celebrate its 35th year of providing for the preservation and public enjoyment of one of North America's youngest and most dynamic natural landscapes. The area surrounding the volcano has become an important laboratory for the study of volcanic processes and ecosystem response to large-scale disturbance. Frenzen will describe more than three decades of landscape change and lessons learned at one of the world's most studied and accessible volcanoes. Repeat photographs will reveal amazing changes that have taken place in a matter of minutes, over decades, and during the volcano's 2004-2008 dome-building eruption.
Frenzen is responsible for administering research and incorporating research findings into visitor information and education programs. He is a passionate advocate for inquiry-based science education and was part of a team that developed a kit-based hands-on science program for schools that has been implemented across the state of Washington. During his 30-year career at Mount St. Helens, Frenzen has helped create award-winning exhibits, films, and engaging stories for numerous feature stories and science documentaries. He has also assisted with public information at large fires and international efforts to develop parks and protected areas to preserve natural ecosystems, reduce hazards exposure, and promote sustainable tourism in nearby communities.
What
: Mount St. Helens: 37 Years of Ecosystem Development and Landscape Change, delivered by Peter Frenzen, Monument Scientist, U.S. Forest Service, Mount St. Helens National Volcanic Monument
When
: Saturday, May 20, 2017, 1 pm to 3 pm
Where
: Fort Vancouver Visitor Center, 1501 East Evergreen Blvd., Vancouver, WA 98661
Cost
: Free
Last updated: May 4, 2017