National Park Service Announces the Purchase of a DeHavilland DH-4 Biplane for Exhibit at Pearson Air Museum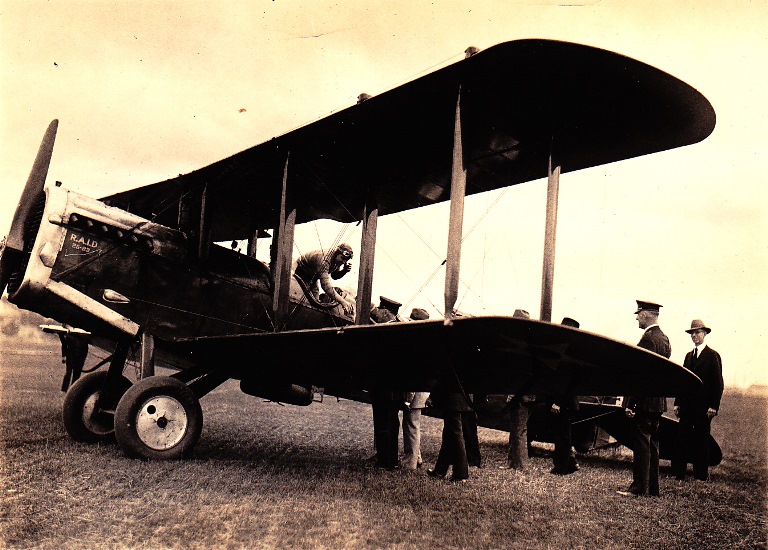 News Release Date:
October 15, 2014
Contact: Dr. Bob Cromwell, (360) 816-6253
The National Park Service at Fort Vancouver National Historic Site is pleased to announce the purchase of an extremely rare 1919 DeHavilland DH-4B "Liberty" biplane for exhibit at the national park's Pearson Air Museum and Jack Murdock Aviation Center.
A contract was signed on September 5 between the National Park Service and Century Aviation of Wenatchee, Washington, for the purchase and restoration of a DH-4B airframe from their collection. The project will restore the airframe to a static condition, using original and replacement parts, along with original construction techniques. A mixture of appropriated NPS and donated funds were used for this purchase. A future contract will be necessary to install the skin and repaint the aircraft, with an expected delivery date in 2016.
The airplane's paint scheme will replicate that of the Liberty flown by Lt. Oakley Kelly, the first Commanding Officer of the Army Air Service's 321st Observation Squadron, which was based at Pearson Field from 1923 to 1941. Famously, Kelly flew his Liberty aircraft in an impromptu race at Pearson Field against a Ryan M-1 single wing mail plane in 1926, and also used it to pilot Oregon Trail pioneer Ezra Meeker back over his migration route to Dayton, Ohio, in 1924.
"We are absolutely thrilled to be working with Century Aviation to return a DH-4 Liberty to Pearson Field for display at Pearson Air Museum," said Pearson Air Museum Manager Dr. Bob Cromwell. "There hasn't been a DH-4 Liberty based here since at least 1927, and it is a key aircraft when discussing the early Army aviation period at Pearson Field in the 1920s."
"Pearson Air Museum will be the perfect home for this restored DH-4B Liberty," said Mark Smith of Century Aviation. "We know the National Park Service will not only display and care for this important aviation artifact, but they will use it to interpret the incredible aviation history of Fort Vancouver and Pearson Field." Century Aviation specializes in the restoration, manufacture, and transportation of historic airplanes for use in museums, and are well known for directing the move of Howard Hughes' "Spruce Goose" from Long Beach, California, to the Evergreen Aviation and Space Museum in McMinnville, Oregon. Century Aviation also has a lot of experience with the DH-4 Liberty, and has restored six DH-4s in the past.
The National Park Service will work with Century Aviation during the contract period to develop interpretive panels from restoration progress reports to keep the visiting public briefed on the project. When completed, the airplane will be one of the signature objects on display at the museum.
"The National Park Service has been working hard to replace and revamp the exhibits at Pearson Air Museum, and the purchase of this DH-4B Liberty shows our long-term commitment to managing the facility," said Tracy Fortmann, Fort Vancouver National Historic Site Superintendent. "This is not our first addition to the collection for Pearson Air Museum, and it certainly won't be our last," she added.
Over 4,800 DH-4 Liberties were constructed in the United States from 1917 to 1923, and the design was the only American-built aircraft to enter combat during World War I. The ravages of time have reduced the numbers of intact American-built Liberties to probably fewer than 20, with only five currently on the Federal Aviation Administration registry approved for flight. The airplane was originally designed by British engineer Geoffrey DeHavilland as a light bomber, and British forces flew them into combat starting in 1916. American firms, including Dayton Wright Aviation Company, Fisher Body Corporation, and Standard Aircraft Corporation, built them under an agreement with DeHavilland, from ca. 1917-1922.
The National Park Service is also pleased to announce the arrival of a late-1930s period Pratt & Whitney R-985 aircraft engine on loan from the National Museum of the Marine Corps. This engine will be on exhibit to help interpret the late 1930s aviation history revolving around the Army Air Corps 321st Observation Squadron.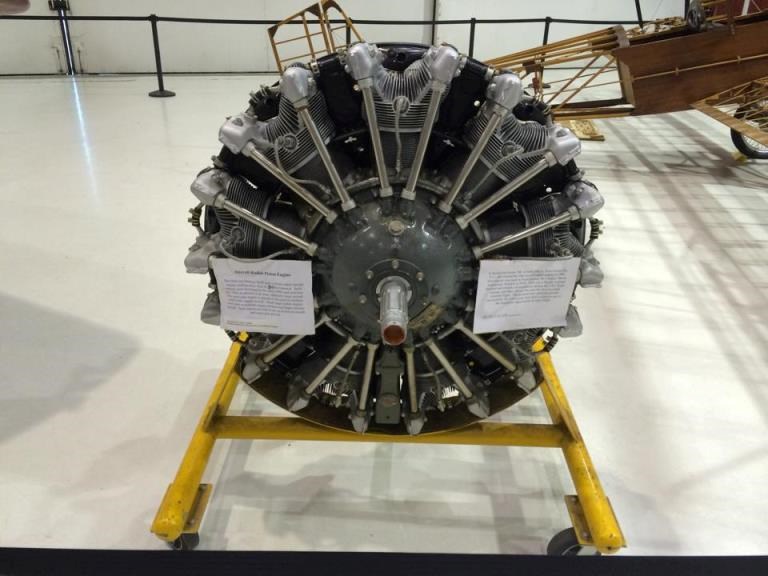 Last updated: February 28, 2015