Fort Vancouver National Historic Site Welcomes Centennial Volunteer Ambassador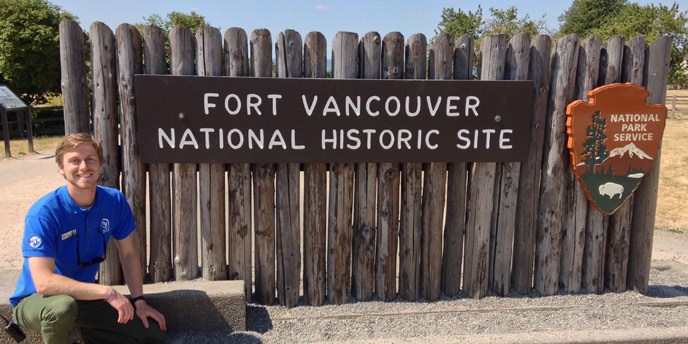 Date:
September 21, 2015
Contact:
Greg Shine, Chief Ranger & Historian
, 360-816-6231
Contact:
Aaron Porter, Centennial Volunteer Ambassador
, 360-816-6249
Vancouver, WA – Aaron Porter, a 2014 graduate of Western Washington University, will help prepare Fort Vancouver National Historic Site for the National Park Service's 100th anniversary in 2016. He is one of 70 energetic, young Centennial Volunteer Ambassador interns recently selected to spend the next year connecting local communities to parks through volunteer group service opportunities.
In this capacity, Aaron will recruit, coordinate, and manage volunteer work groups throughout the year, and craft a program of unique and recurring projects for prospective volunteer groups. In addition, he will help with increasing overall volunteer numbers and facilitating management of the Volunteer-in-Parks program at Fort Vancouver NHS.
"The National Park Service's Centennial celebration will focus as much on our future as on our past," said National Park Service Director Jonathan B. Jarvis. "We are excited that young people, including our Centennial Volunteer Ambassadors, are stepping up as the next generation of conservation leaders. I know this opportunity will enable them to form lasting connections to national parks and the natural world. I also know that their contagious passion will inspire many others to do the same."
The Volunteer Ambassador Program is a partnership between the National Park Service and the Student Conservation Association (SCA) and supports the Department of the Interior's Play, Learn, Serve, Work Youth Initiative to expand educational, volunteer, and career opportunities for millions of youth and veterans on the nation's public lands. "All of my volunteer experiences have been very rewarding in many ways - new friends, learning a new skill, making a real impact - you name it," said Aaron, "so being able to help facilitate others' great volunteer experiences was the next step for me."
SCA President and CEO Jaime Berman Matyas notes that in addition to its role in the Centennial, the volunteer ambassador program is an important part of SCA's leadership development curriculum. "Transformative experiences like these yield crucial leadership skills and life lessons that empower these young people for lifelong success," Matyas said. "These service opportunities are also potent career pathways and, together, SCA and NPS are creating a workforce for the second century of national parks."
To learn more about the efforts of the Centennial Volunteer Ambassadors visit nps100sca.wordpress.com.
--NPS--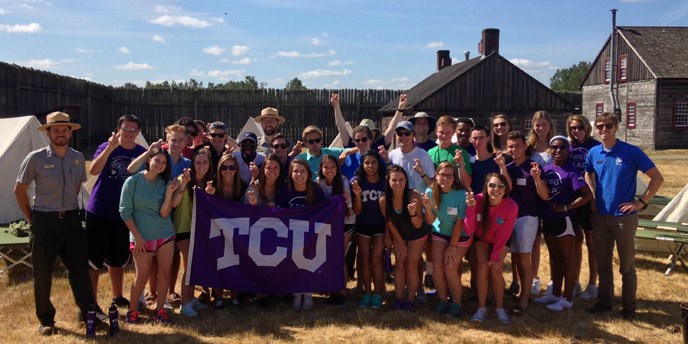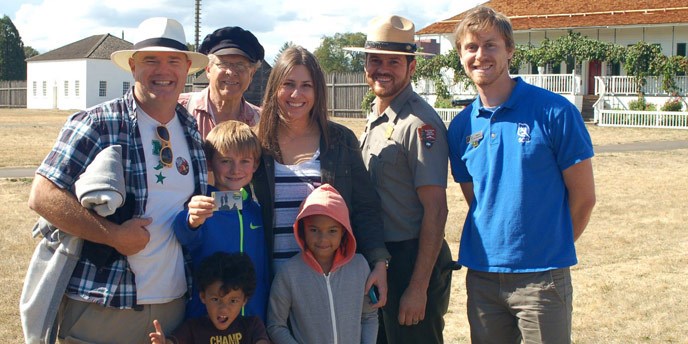 Last updated: September 21, 2015