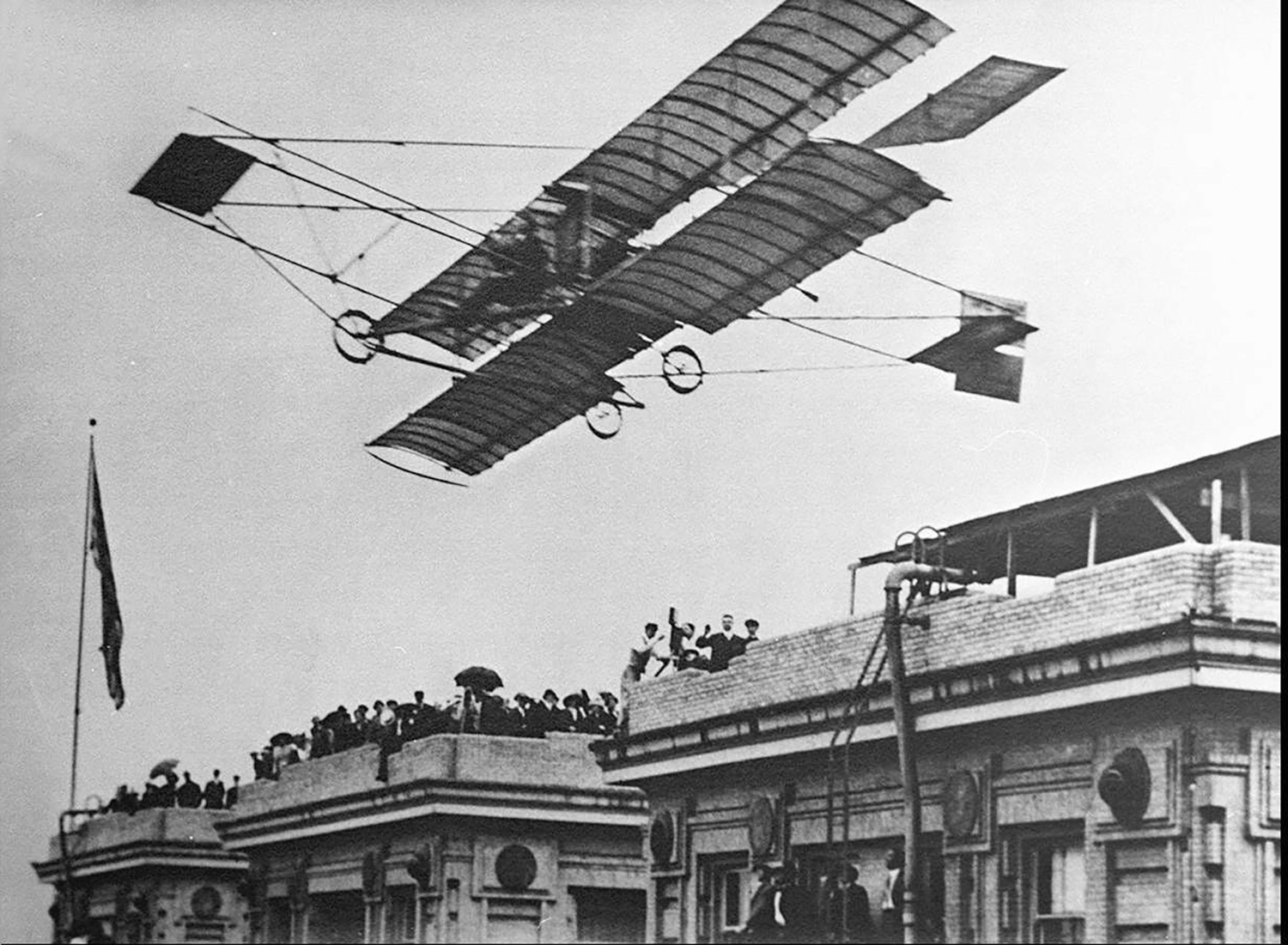 News Release Date:
May 4, 2017
Contact: Bob Cromwell, Chief of Interpretation, 360-816-6253
Join us at Fort Vancouver National Historic Site on Saturday, May 13, 2017, from 10 am to 2 pm as we welcome the public to view the construction progress on a 1912 Curtiss Pusher airplane replica at 405 E 5th Street, Vancouver, WA, 98661. Visitors will have the opportunity to learn about the methods and materials used to recreate this historic aircraft, and talk with National Park Service volunteers and staff about the project.
Over the past year, a skilled crew of National Park Service volunteers have been building a full size replica of Silas Christofferson's 1912 Curtiss Pusher, utilizing copies of original Curtiss Aeroplane and Motor Company plans, period articles on airplane construction, and photographs of Silas Christofferson's 1912 airplane. Christofferson's Pusher was used on demonstration flights from the Vancouver Barracks Polo Grounds in 1912, and was famously flown off the roof of Portland's Multnomah Hotel in June 1912 to land at Vancouver Barracks. Materials identical to those used in the construction of the original aircraft, such as Sitka spruce, bamboo, steel tubes, and cotton fabric, are being utilized, along with some period construction techniques.
"The Curtiss Pusher was the first mass produced airplane in history, and from 1910 to 1913, was the predominant airplane design around the world," said Fort Vancouver National Historic Site Chief of Interpretation Bob Cromwell. "We are rediscovering century-old techniques used by the earliest aviation pioneers in an effort to recreate as accurate a replica as possible, for permanent exhibit at Pearson Air Museum."
Though the airplane will include an original engine - a Curtiss OX-5 V-8 block - there are no plans to fly the airplane, and it will be a static display.
"We are going to the extent of copying the original Curtiss operating controls, which, instead of rudder pedals, had a swaying seat back that allowed the pilot to lean into a turn, much as a bicyclist does to this day," said Cromwell. "That makes sense, knowing that the designer, Glenn Hammond Curtiss, got his start in the industry as a bicycle and motorcycle mechanic and designer."
What
: Open House of 1912 Curtiss Pusher project
Where
: 405 E 5th Street, Vancouver, WA 98661. Gate will be open near the northeastern corner of the building. Signs will direct visitors to the parking lot. 
When
: Saturday, May 13, 2017, 10 am to 2 pm
Cost
: Free