Fort Vancouver National Historic Site Celebrates Youth by Hosting Community's 11th Annual Children's Cultural Parade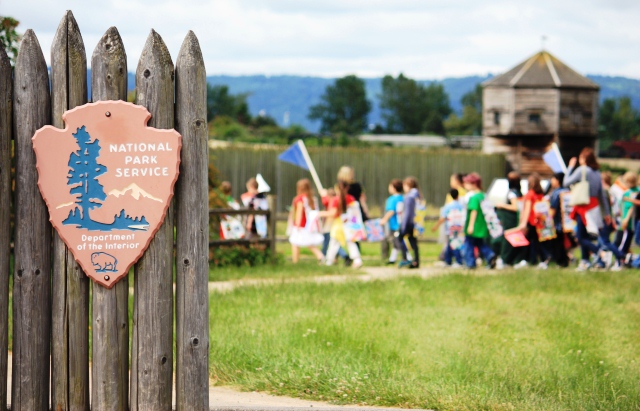 News Release Date:
May 20, 2013
Contact: Kimm Fox-Middleton, (360) 816-6243
Contact: Cassie Anderson, (360) 816-6247
WHAT: Vancouver and Evergreen Public School third graders parade through national park celebrating culture.
WHERE: Fort Vancouver National Historic Site, Vancouver WA. Exact addresses below.
WHEN: Friday, May 31, 2013. 10:00 a.m. to 11:30 a.m.
COST: Free. Pearson Air Museum is free. Admission to the reconstructed fort is waived during the event.
VANCOUVER, WA - On May 31, 2013, 1,500 third graders will parade through their urban national park, proudly displaying costumes, dioramas, posters, face paint, and other expressions of culture that inspire them.
This year, the National Park Service and Evergreen and Vancouver Public Schools continue to bring the community's annual Children's Cultural Parade to Fort Vancouver National Historic Site to celebrate the diversity of Vancouver. The parade is the culminating event of classroom instruction in which local third grade students study cultures from around the world. It is an opportunity for each student to explore his or her own unique cultural heritage and to celebrate the heritage of classmates.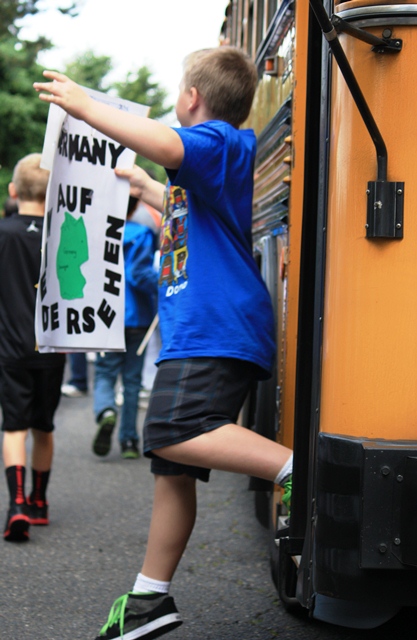 Led by City of Vancouver Mayor Tim Leavitt and Fort Vancouver National Historic Site Superintendent Tracy Fortmann, and school district superintendents and staff, the Children's Cultural Parade commences at 10:00 a.m. when School District Staff present the official Culture Parade banner to school district superintendents near Pearson Air Museum (1115 E 5th St, Vancouver, WA 98661), part of Fort Vancouver National Historic Site. The parade explores the national park, following Reserve Street north, turning west on Evergreen Boulevard, and turning south to follow the Park Access Road straight into the stockade of the reconstructed Fort Vancouver (1001 E 5th St, Vancouver, WA 98661), where National Park Service youth volunteers-sporting costumes of the 1840s-greet the third graders and welcome them to Fort Vancouver. The entire parade rests on the grass in front of the reconstructed Chief Factor's House to hear brief speeches and remarks by the Mayor, superintendent, dignitaries, and featured students, then files out back to busses near Pearson Air Museum.
"Without a doubt, this is one of the best events in the park," begins Tracy Fortmann, Fort Vancouver National Historic Site Superintendent. "It is great fun for the public, it's a wonderful opportunity for the students, and the National Park Service is thrilled to partner and host the parade with the city's school districts. We owe an outstanding round of applause to the education administration, principals, teachers, and students who have all helped make this an up-lifting and educational parade!"
Brand new this year, students, spectators, and all members of the public are invited to visit Pearson Air Museum, now free Wednesdays-Saturdays from 10:00 a.m. to 5:00 p.m. On May 31, the National Park Service (NPS) at Pearson Air Museum offers a free 22 minute film about the history of this national park, as well as two new exhibits: Army Boots and Army Wings highlights fascinating items from the NPS museum collection to chronicle the history of Vancouver Barracks and the birth of Pearson Field. Straight-Grained Soldiers delves into the Vancouver Spruce Mill's ties to World War I aviation.
BACKGROUND: Fort Vancouver National Historic Site, a unit of the National Park Service, is at the heart of the Vancouver National Historic Reserve. The Vancouver National Historic Reserve brings together a national park, a premier archaeological site, the region's first military post, an international fur trade emporium, one of the oldest operating airfields, the first national historic site west of the Mississippi River, and a waterfront trail and environmental center on the banks of the Columbia River. The partners of the Reserve teach visitors about the fur trade, early military life, natural history, and pioneers in aviation, all within the context of Vancouver's role in regional and national development. The Reserve's vast array of public programs -- including living history events, cultural demonstrations, exhibits, active archaeology, and other special events and activities -- create a dynamic, fun, and unique tourist destination for people of all ages.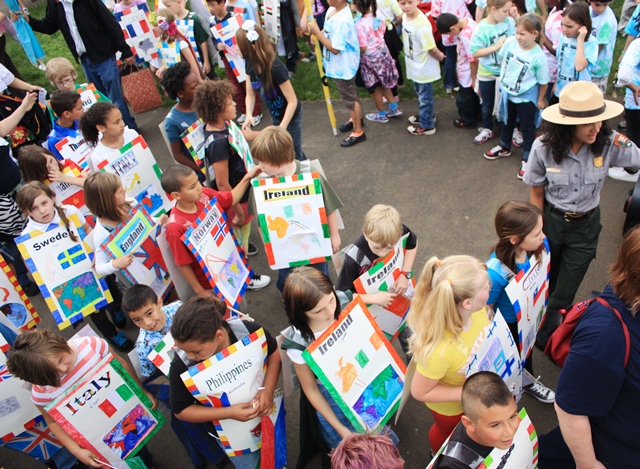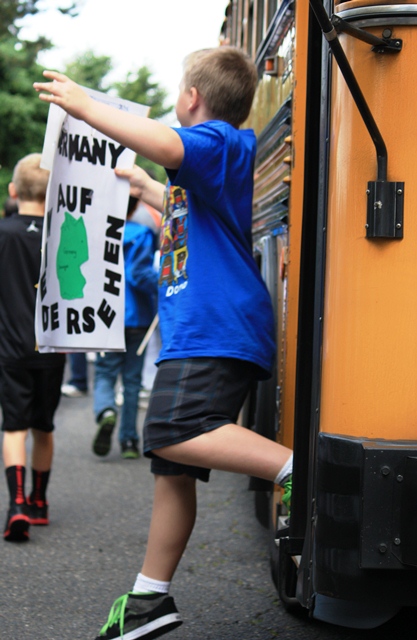 Last updated: February 28, 2015