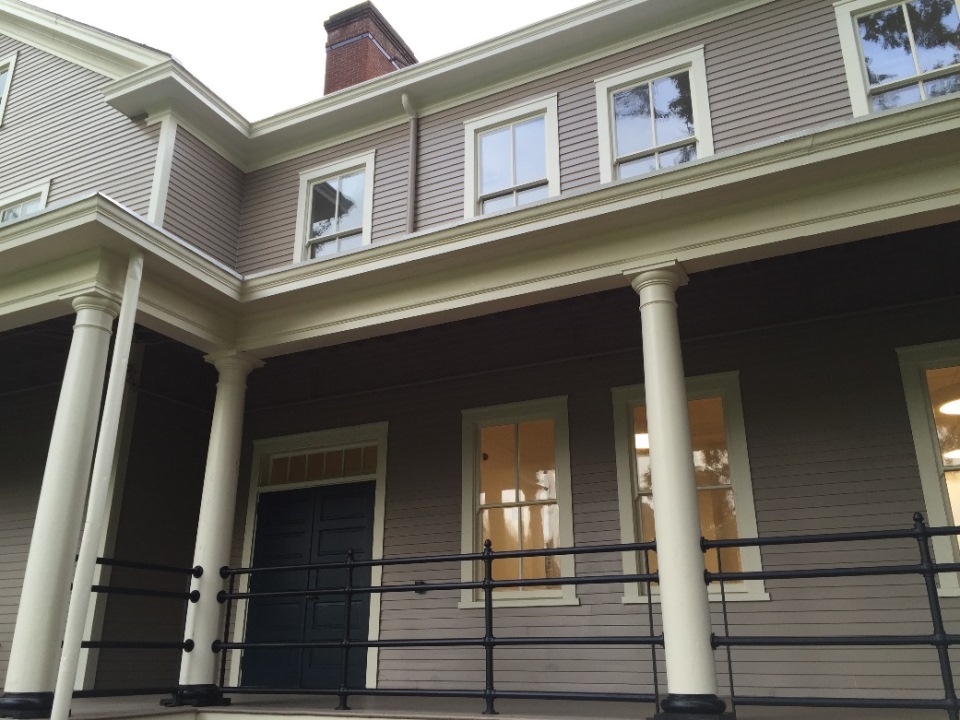 News Release Date:
April 25, 2017
Contact: Tracy Fortmann, Superintendent, 360-816-6205
Fort Vancouver National Historic Site has received one of three 2017 Valerie Sivinski Awards for Outstanding Historic Building Rehabilitation for its work on the rehabilitation of Vancouver Barracks Building 987. This award is given annually by the Washington State Historic Preservation Office as a recognition of achievement in historic preservation through outstanding rehabilitations of historic buildings and structures.
In 2016, the National Park Service successfully rehabilitated the hundred-year-old double infantry barracks building. Before the rehabilitation, Building 987 had asbestos and lead paint issues, as well as an array of maintenance and structural problems. The $11 million project revitalized the building with new tin ceiling tiles, newly painted interior and exterior, stripped and repainted porch columns, and resurfaced and sanded original wood floors.
Fort Vancouver National Historic Site's Superintendent Tracy Fortmann said, "This project breathed new life into this historic building, and is a strong first step in the rehabilitation of the East and South Vancouver Barracks. This rehabilitation project also serves as a local, regional, and national model for Federal Government agencies working together to protect, preserve, and reuse historic structures, to recognize all cultural resources, and to encourage partnerships serving the public."
Building 987 is one of the signature structures along the barracks' iconic "Barracks Row" along the southern edge of the Parade Ground, and recently re-opened as the headquarters of Gifford Pinchot National Forest.
"We are proud to be part of the rehabilitation of this historic structure and partnership" said Gifford Pinchot National Forest Supervisor Gina Owens. "It's an honor to call this building our home, and be a part of the Fort Vancouver National Historic Site campus and community."