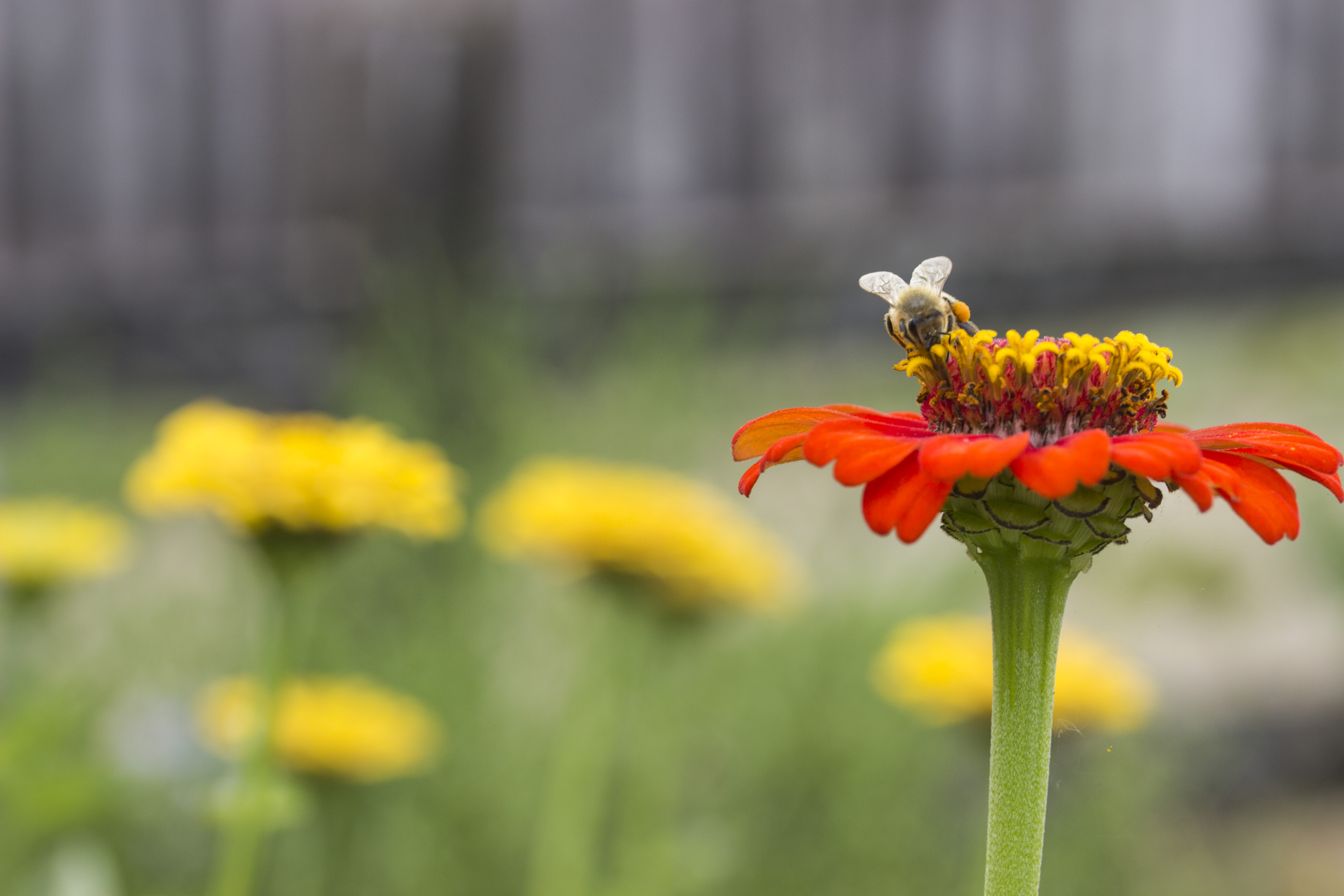 News Release Date:
April 26, 2016
Contact: Dr. Doug Wilson, (360) 816-6251
Fort Vancouver National Historic Site (NHS) will be hosting a Centennial BioBlitz - a treasure hunt to discover living organisms - May 20 and 21, 2016. National park rangers, accompanied by scientists from Clark College, Lower Columbia College, Paleoinsect Research, Portland State University, The Xerces Society, U.S. Fish and Wildlife Service, U.S. National Forest Service, and the National Park Service, will lead volunteers of all ages and backgrounds as citizen scientists for a day. Teams will develop a "snapshot" of biological information in the park by counting and identifying plant and animal species using the iNaturalist app, cameras, and field guides.
The BioBlitz will kick off on Friday, May 20, at 7 pm in the Tex Rankin Theater at Pearson Air Museum. Award-winning author Jack Nisbet will present "I Do Not Go Alone": Natural History Forays from Fort Vancouver. Spokane-based teacher and naturalist Jack Nisbet is the author of several books that explore the human and natural history of the Intermountain West. Nisbet's recent focus on the naturalist David Douglas resulted in The Collector: David Douglas and the Natural History of the Northwest, which the Pacific Northwest Booksellers Association named as one of the 2010 Books of the Year. Nisbet's presentation will examine some of the significant collections made around Fort Vancouver through period journals and art, then consider what the work of early naturalists can tell us about the Columbia District's human and natural landscape over the past two centuries. The nonprofit Friends of Fort Vancouver will host a book signing before and after the lecture. Books written by Nisbet will be available for purchase.
The lecture will be followed by an evening survey of bats and insects in the Fort Vancouver Garden and along the Spruce Mill Trail. This Friday event will begin at 8:00 pm.
On Saturday, May 21 from 8:30 am to 3:30 pm, BioBlitz headquarters will be located at the Historic Hangar at Pearson Air Museum, where visitors can learn how to become citizen scientists for the day. Inside the hangar, a festival will feature family-friendly exhibits and activities presented by the National Park Service, Columbia Springs Environmental Education Center, Confluence Project, Fort Vancouver Lions Club, Friends of Fort Vancouver, Intertwine Alliance, Rivers, Trails, and Conservation Assistance Program (NPS), SOLV, U.S. Fish and Wildlife Service, and the U.S. Forest Service. From the Historic Hangar, expert scientists will lead their teams into the field, where they will document plants, insects, and birds. This data will be sent to the site of the national BioBlitz event in Washington DC, where it will be broadcast on the National Mall with data from other participating national parks.
Pre-registration for the BioBlitz inventories and events is strongly recommended. Participants can obtain free tickets to all inventories and events, as well as view a full schedule of the day's inventories, on the event's Eventbrite page.
For those who cannot sign up online, there will be experts available at the BioBlitz festival on May 21 to assist in free-form inventories and to help with the use of the iNaturalist app.
"When people think of wildlife in the national parks, they probably don't think of Fort Vancouver," said Fort Vancouver NHS Acting Chief Ranger Dr. Bob Cromwell. "But even as an urban national park, we have a fascinating array of biodiversity. This is our first BioBlitz event at the park, and it's fitting that it takes place during the Centennial year of the National Park Service. We hope that this inspires our visitors to see our national park in a new way, and encourages them to find their park right here in their own backyard."
Fort Vancouver NHS Superintendent Tracy Fortmann added, "Just as the early naturalists worked with American Indian communities to find and identify new plant species 190 years ago, our citizen scientists will help inventory our natural world as it is today. We hope to show the link between history and the natural world while exploring bats, pollinators, and other species of critical importance to urban environments."
This BioBlitz is part of a nationwide effort by the National Park Service to celebrate the centennial. Events are happening all along the West Coast and out into the Pacific Islands. From Canada to Mexico, from the Sierra to American Samoa, there is a BioBlitz happening in a park close by. This is a great opportunity to get up close and personal with nature, possibly discover something new, and find your inner ranger for a day. 
WHAT: BioBlitz at Fort Vancouver National Historic Site
WHERE: Pearson Air Museum at Fort Vancouver NHS, 1115 East 5th Street, Vancouver, WA 98661
WHEN: Friday, May 20, at 7 pm, and Saturday, May 21, from 8:30 am to 3:30 pm
COST: Free
TICKETS AND MORE INFORMATION can be found at the event's Eventbrite site.