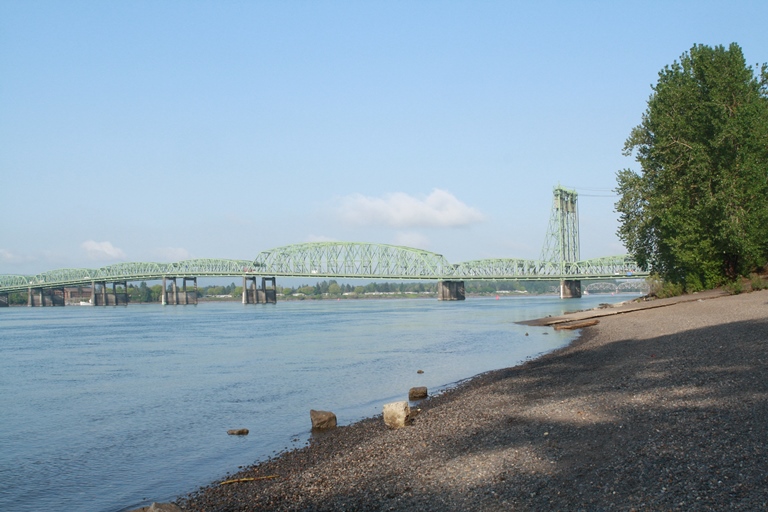 News Release Date:
April 20, 2016
Contact: Aaron Porter, Centennial Volunteer Ambassador, (360) 816-6249
Contact: Bob Cromwell, Acting Chief Ranger, (360) 816-6253
Contact: Alex Patterson, Facilities Manager, (360) 816-6221
Fort Vancouver National Historic Site (NHS) has partnered with SOLVE Oregon to provide cleanup supplies and trash removal along the Columbia River Waterfront Renaissance Trail on May 14, from 9 am to 1 pm. This section of the Waterfront Renaissance Trail is a very popular destination for locals and visitors as it provides a great view of the Columbia River, has easy access to a sandy beach, and connects the downtown with local restaurants. Volunteers who participate in the cleanup will help keep this site maintained for public enjoyment, improve the health of their local watershed, and learn about how this area was significant to the Hudson's Bay Company in the 19th century from a National Park Service archaeologist.
"We hope to have enough volunteers to walk the entire length of the trail section from Who Song and Larry's restaurant to the condominium complex to the east," said Aaron Porter, Centennial Volunteer Ambassador at Fort Vancouver NHS, "but we'll start our focus on cleaning up the areas that see the most use, especially the beach section." He added, "This project is an excellent way for our community to work together to maintain their local national park so that it can be enjoyed by everyone. With summer coming, it's a great time for a beach cleanup!"
Volunteers will need to register for the cleanup through the SOLVE website. Trash bags, gloves, and a limited supply of litter pickers will be available. Coffee and refreshments will also be provided.
When: Saturday, May 14, 2016, 9 am to 1 pm
Where: Fort Vancouver National Historic Site Waterfront, 168 SE Columbia St. Vancouver, WA 
Meeting Spot: Limited parking is available in the parking lots east of Joe's Crab Shack and Who Song and Larry's restaurants, and along SE Columbia Street. Please do not park in Joe's Crab Shack or Who Song and Larry's restaurant parking lots. Meet in the National Park Service parking lot east of the restaurants.