North Bank Artists Partner with Fort Vancouver National Historic Site for Art of Legacy Program Honoring National Park Service Centennial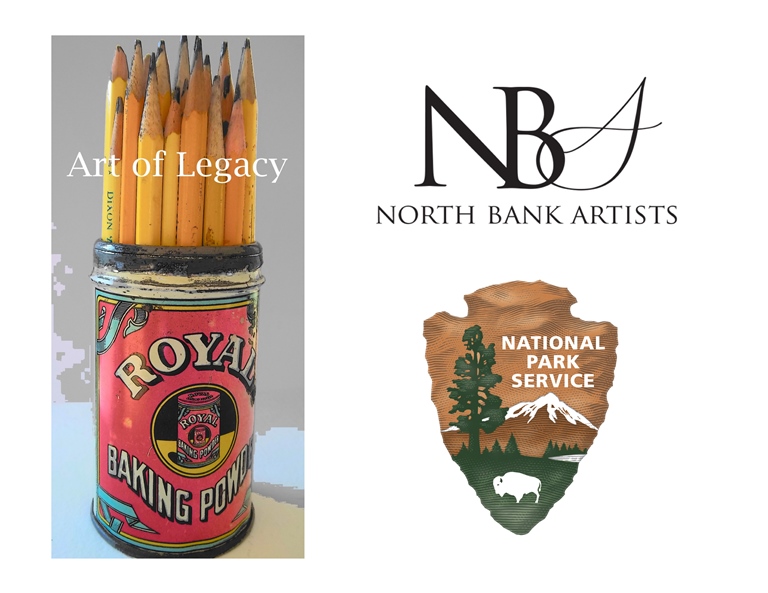 News Release Date:
January 15, 2016
Contact: Maureen Montague, (360) 281-5236
Contact: Theresa Langford, Curator, (360) 816-6252
North Bank Artists is partnering with Fort Vancouver National Historic Site for this year's Art of Legacy program, in honor of the National Park Service's 100th year. Art students from the Vancouver School of Arts and Academics and Thomas Jefferson Middle School will learn about history at their local national park, and create art pieces inspired by artifacts in the park's museum collection.
"There is a long tradition of artists being inspired by national parks, both the natural wonders and the cultural treasures. We are so pleased to partner with North Bank Artists to highlight that connection between national parks and budding artists, at the local level," said Superintendent Tracy Fortmann.
For the students, the program will include a field trip to Fort Vancouver National Historic Site, where they will learn about Vancouver's past through the lens of historic documents and archaeology, and study numerous artifacts from the park's museum collection. After the field trip, teaching artists, including a master printmaker, will visit the classrooms to provide guidance on techniques and writing interpretive panels to accompany their pieces.
"The students will be inspired by a national park in their own backyard. We know from past years that the combination of history and art education has a very positive impact on the students," said artist Maureen Montague, who leads the Art of Legacy program.
The Art of Legacy student show will be on display at Pearson Air Museum from April 16th to June 4th, with a public reception on the opening day, Saturday, April 16th.
Background: North Bank Artists' mission is to maintain a thriving arts community and encourage greater art patronage and education in our city. We provide art experiences for our community, professional development for members, and educational outreach to youth and adults. This is the third year of the Art of Legacy program, which has introduced students from several local middle and high schools to heritage museums in their community, and looked to history to inspire original art.
Last updated: January 15, 2016