A Continuing Legacy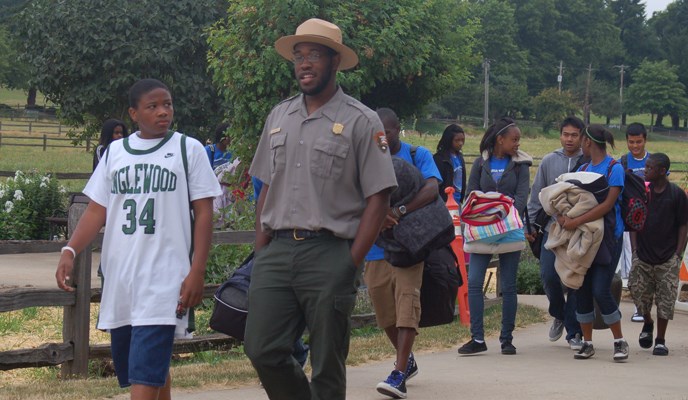 A Continuing Legacy
Fortunately, Fort Vancouver's connections to African American History are not relegated to the past. Today, the park continues to craft programs and exhibits that help explore the site's diverse history and connect to diversity of our community.
For example, the park's historian continues ground-breaking research into the Buffalo Soldiers who served at the site, as well as the fascinating story of the manumission of Monimia Travers.
In addition, each July the park partners with the local chapter of the NAACP and hosts the Summer Rites of Passage Academy, where African American youth participate with Park Rangers in hands-on activities that help them learn about the site's distinctive history.
Today, we continue to celebrate the park's rich African American heritage and recognize the integral role that diverse voices -- such as those of George Washington, James Douglas, and many others --play in understanding our local, regional, and national history.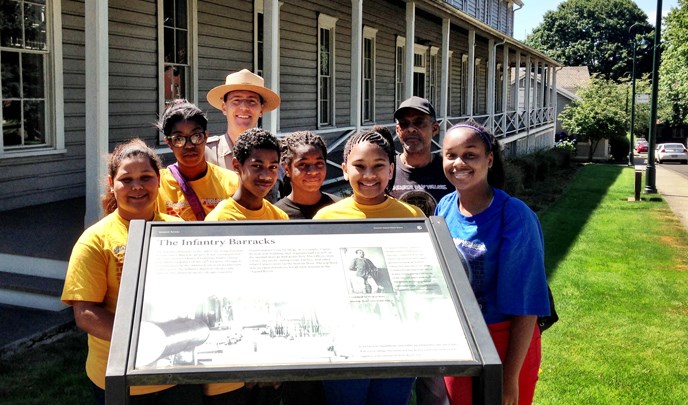 Dig deeper...
Please click on the link below to continue your exploration of Fort Vancouver's African American heritage!
Last updated: November 22, 2017