Date:
March 12, 2009
Contact:
Rick Hatcher
, (843) 883-3123 x 22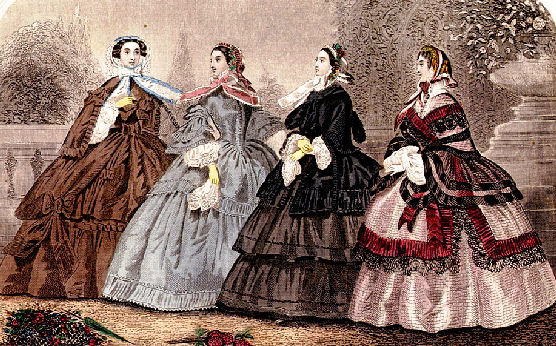 (Sullivan's Island, SC) – Superintendent Bob Dodson announced today that the public is invited to a free presentation of War and Wardrobe at the Fort Moultrie Visitor Center at 2:00 PM on Saturday, March 28th. War and Wardrobe is a unique program incorporating photographs and illustrations of women and the clothing they wore during the Civil War as well as excerpts from diaries and letters written by Southern women. Visitors will learn about the lives of women during the volatile period of secession, the monumental firing on Fort Sumter, the Siege of Charleston and other events that affected those who lived in the city between 1860 and 1865. Developed and presented by Ms. Mary G. Hatcher and Ms. Jean R. Hutchinson, War and Wardrobe has been presented to numerous groups and organizations including the 2003 national convention of the Costume Society of America.
Ms. Hatcher, Ms. Hutchinson and several models will be wearing reproduction Civil War dresses and they will provide information on their clothing and fashions of the era. This Women's History Month program is free of charge and will be held in the Fort Moultrie Visitor Center Auditorium. The Visitor Center is located at 1214 Middle Street on Sullivan's Island. Fort Moultrie is a unit of Fort Sumter National Monument, administered by the National Park Service. For more information call Historian Rick Hatcher at (843) 883-3123 x 22.