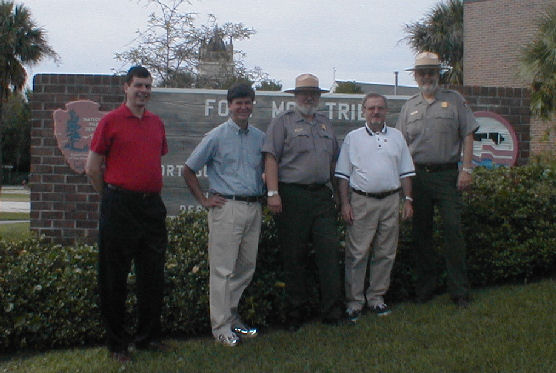 News Release Date:
October 24, 2005
Contact: Bill Martin, (843) 883-3123
On Sunday, October 23, 2005 Ambassador of New Zealand John Wood and guests visited the Fort Sumter Group Parks. Superintendent John Tucker and Chief Ranger Fran Norton escorted Ambassador Wood, Senior Economist Robert P. O'Quinn of the U.S. Congress Joint Economic Committee, and Mr. Bill Lane of Caterpillar, Inc. on a tour of Fort Sumter National Monument and Charles Pinckney National Historic Site. Historian Rick Hatcher provided interpretive talks at all the sites.
The group departed for Fort Sumter on a concession ferry from the Fort Sumter Visitor Education Center in downtown Charleston. After lunch at park headquarters, the group toured Fort Moultrie. The event wrapped up with a tour of Charles Pinckney National Historic Site in Mount Pleasant.
There were no incidents.