Free Programs Mark 150th Anniversary of Confederate Submarine Sinking US Ship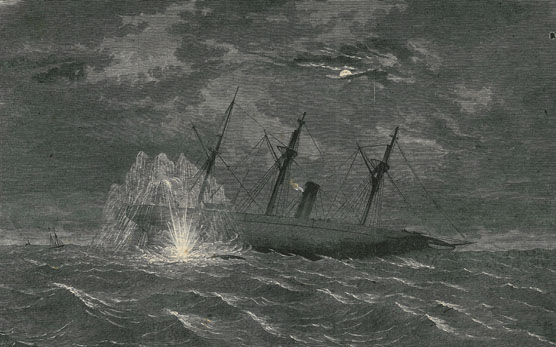 News Release Date:
February 3, 2014
Contact: Bill Martin, (843) 883-3123 x 11
Join us at Fort Moultrie for free programs February 15–17, 2014 in conjunction with the 150th anniversary of the Confederate submarine
H.L. Hunle
y sinking the
USS Housatonic
off Sullivan's Island on February 17, 1864. Because this event coincides with President's Day Weekend the normal entrance fee is waived.
Confederate and Union reenactors camping at Fort Moultrie will present living history programs including musket firing demonstrations and artillery drills. Union reenactors will portray the crew of the
USS Housatonic
. Musket firings are scheduled for 11:00 a.m., 1:00 p.m., and 3:00 p.m. on Saturday the 15th and Sunday the 16th. Children's musket drills will be at 10:00 a.m. and 2:00 p.m.
Park Historian Rick Hatcher will present a program on the history of the H.L. Hunley on Saturday, Sunday, and Monday at 2:00 p.m. in the Fort Moultrie Visitor Center auditorium.
The National Park Service interprets 171 years of US costal defense history at Fort Moultrie from the site of the first major victory in the American Revolution on June 28, 1776 through the end of World War II. Fort Moultrie is located at 1214 Middle Street on Sullivan's Island. The site is open daily from 9:00–5:00 except for Thanksgiving, Christmas and New Year's Days. An entrance fee of $3 for adults, $1 for seniors or $5 for families is normally charged. For more information, please call (843) 883-3123.
Last updated: April 14, 2015