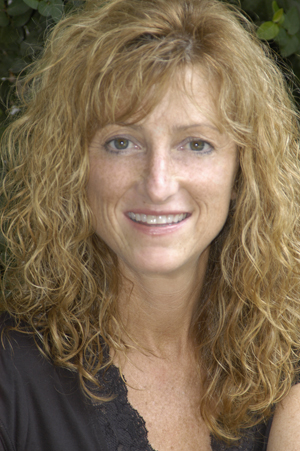 News Release Date:
February 23, 2011
Contact: Carlin Timmons, (843) 881-5516
The National Park Service and the South Carolina Poetry Initiative are pleased to announce that South Carolina Poet Laureate Marjory Wentworth will be Poet-In- Residence at Fort Moultrie beginning in March. Ms. Wentworth will conduct community based readings and workshops on location at the fort this spring. Marjory Wentworth is a former resident of Sullivan's Island and has written extensively about its unique landscape and history in many of her poems. Based on a true story, her award winning children's story, Shackles, describes what happens when her sons dig up a set of slave shackles in their island backyard.

The South Carolina Poetry Initiative is an outreach organization located in the University of South Carolina's English Department. The objectives of this residency are to make Fort Moultrie known as a site that recognizes the value of the arts in the state of South Carolina and to use the art of writing poetry as a vehicle through which individuals can connect to the powerful history surrounding them. Ms. Wentworth will conduct a series of workshops with local school children using a curriculum based on her book Shackles. In addition to the student workshops, two public programs are planned. All of these programs are offered at no charge.

Saturday, March 26, 2:00—4:00 p.m. WRITING WORKSHOP
Ms. Wentworth will lead a writing workshop that is open to anyone interested in learning and writing about Fort Moultrie and Sullivan's Island. Children age eight and over are welcome, and families are encouraged to attend.

Saturday, April 30, 4:00—6:00 p.m. COMMUNITY READING
Ms. Wentworth will read from her poetry at this public event. Workshop participants are encouraged to read their work, as well as others from the community who have written about Sullivan's Island. Ms. Wentworth will be joined by Ed Madden who served as poet-in-residence at Fort Moultrie in 2005.

Marjory Wentworth's poems have been nominated for The Pushcart Prize four times. Her books of poetry include Noticing Eden, Despite Gravity, The Endless Repetition of an Ordinary Miracle, and What the Water Gives Me, a collaboration with artist Mary Edna Fraser. Her children's story, Shackles, recently won a Silver Moonbeam Award and a 2010 SIBA Book Award nomination. She is co-writing a book with Juan Mendez, Taking a Stand, A Human Rights Journey forthcoming from Palgrave Macmillan. Marjory teaches creative writing at the following institutions: The Art Institute of Charleston, Roper St. Francis Cancer Center "Expressions of Healing" program and LILA's Poets-in-the schools program at Burke High School in Charleston, SC. She serves on the Board of Directors for the Lowcountry Initiative for the Literary Arts (LILA), The Poetry Society of SC, the University of SC Poetry Initiative, and the Yo Art Project. Her work is included in the South Carolina Poetry Archives at Furman University. She lives with her family in Mount Pleasant, SC.

Fort Moultrie is administered as part of Fort Sumter National Monument, a unit of the National Park Service. Located at 1214 Middle Street, Sullivan's Island, SC the fort and visitor center are open daily from 9:00 a.m. to 5:00 p.m. except for New Year's, Thanksgiving and Christmas Days. An entrance fee of $3.00 per adult or $5.00 per family is charged to tour Fort Moultrie. For more information, call (843) 883-3123.