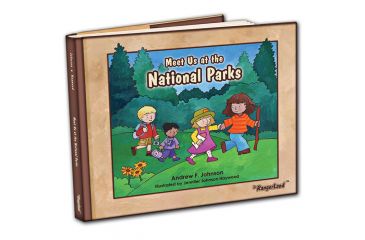 News Release Date:
January 27, 2016
Contact: Bill Martin, (843) 883-3123 x211
CHARLESTON, SC –Toddlers and youth love to go places and have fun! Fort Sumter National Monument and Charleston's Main Public Library are partnering up to offer a monthly story hour for children ages 3-9 (preschool to fourth grade). This free, one-hour story time will take place in the auditorium of the Charleston Main Library, located on 68 Calhoun Street, Charleston SC, 29401. The NPS Centennial Story Hour is designed to give youth a fun introduction into the history and culture of our National Park sites here in the Charleston area, including: Fort Sumter National Monument, Fort Moultrie, and Charles Pinckney National Historic Site. The theme for the February 19th session at 9:15 AM will be focused on experiencing America's special places by visiting national parks and will include hands on story, crafts, and more!
Acting Chief of Interpretation Tony Paladino, stated, "We are excited to collaborate with the Charleston public library for the NPS Centennial Story Hour as a way for youth to commemorate the 100 year anniversary of the National park Service in 2016. All are invited to attend this entertaining and family-friendly event."
Fort Sumter is the site of the opening bombardment of the Civil War on April 12-13, 1861. Located in Charleston Harbor, the fort is only accessible by boat. Concession-operated ferry boats depart daily from the Fort Sumter Visitor Education Center at 340 Concord Street in Charleston, and from Patriots Point in Mount Pleasant. For information on ferry departure schedules and prices, call Fort Sumter Tours, Inc. at (843) 722-2628 or visit them
online
.
For more information on park news, events and programs you can follow us on
Facebook
. You can also share your park experience with others by posting on social media with the hashtag #FindYourPark.