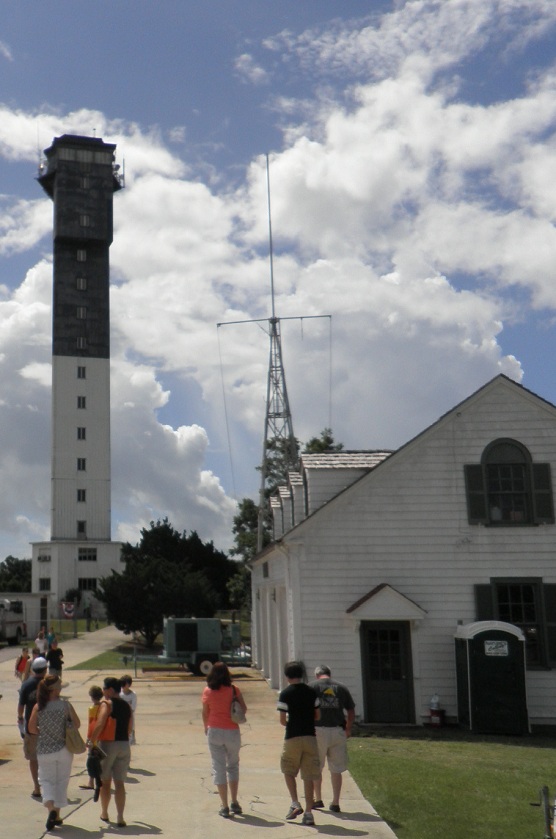 News Release Date:
January 24, 2013
Contact: Bill Martin, (843) 883-3123 x 11
Join Fort Sumter National Monument as we open the grounds of the U.S. Coast Guard Historic District on Saturday, February 23, 2013. The special community public event takes place from 1:00-4:00 p.m. at 1815 I'On Avenue on Sullivan's Island.
The Historic District includes buildings dating back to 1894 when the U.S. Life-Saving Service protected seafarers from dangers along the nation's coastlines. In 1915 the Life-Saving Service and the Revenue Cutter Service were combined to form the U.S. Coast Guard Service. Commissioned on June 15, 1962 the Sullivan's Island lighthouse was the last major lighthouse to be built in the United States. It replaced the original Charleston harbor light on Morris Island, which was built in 1876. The National Park Service protects and preserves the historic district.
The grounds, historic quarters cupola and boathouse will be open to the public. Because of serious health and safety concerns the lighthouse itself will not be open. Enjoy light refreshments and take home a 50th Anniversary poster designed by Amelia Millar. All activities are free and open to the public. For more information, call the park at (843) 883-3123.