Carolina Day 2009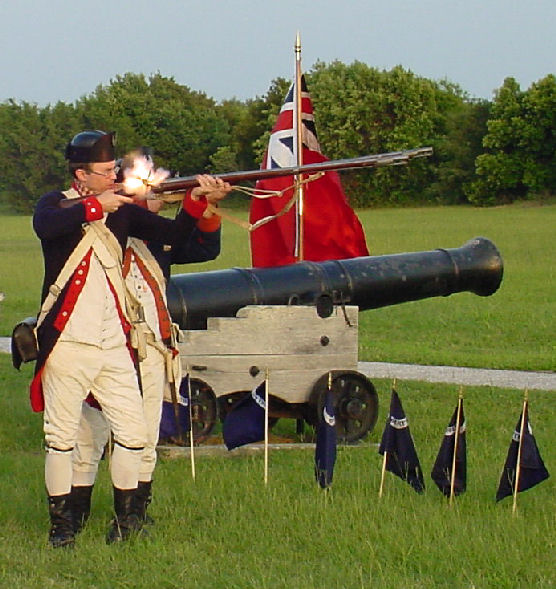 News Release Date:
June 2, 2009
Contact: Dawn Davis, (843) 883-3123 x 23
(Sullivan's Island, SC) – The National Park Service welcomes you to celebrate Carolina Day at Fort Moultrie with a weekend event on Saturday and Sunday, June 27-28, 2009. Carolina Day is observed every June 28th throughout the state of South Carolina to commemorate the successful defeat of British land and naval forces by Patriots on June 28, 1776. This triumph was the first decisive victory by the American Colonies in their fight for independence and prevented the British from gaining a foothold in South Carolina for another four years.
Artillery and musket firing demonstrations will be performed on both days by volunteers portraying the various units that took part in the battle. Eighteenth century medical displays will also be on exhibit near the visitor center. Following the last artillery demonstration on June 28th, a short program about the battle will take place. Admission to Fort Moultrie for the weekend event is free.
The year 2009 marks the bicentennial (200th) anniversary of the current Fort Moultrie. This is the third fort to be built on Sullivan's Island. This brick fort opened December 19, 1809 and remained in military service until 1947. The first Fort Moultrie, constructed of palmetto logs and sand, was the site of the "battle of Sullivan's Island," June 28, 1776. Since 1960, the fort has been administered as part of Fort Sumter National Monument, a unit of the National Park Service. For more information, call the park at (843) 883-3123.
Last updated: April 14, 2015