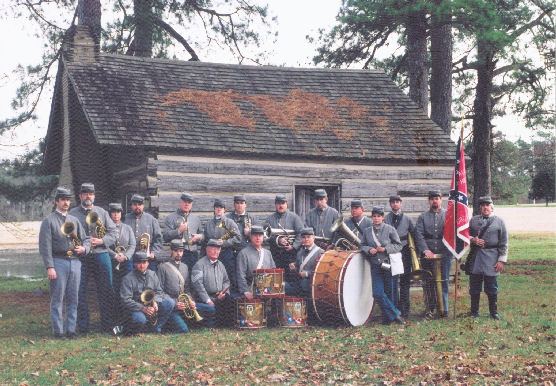 News Release Date:
March 25, 2009
Contact: Rick Hatcher, (843) 883-3123 x 22
(Sullivan's Island, SC) – The 8th Georgia Band will play a free concert featuring Civil War period music at Fort Moultrie on Saturday, April 11, 2009 from 1:00 pm to 3:00 pm. This event will commemorate the 148th anniversary of the start of the Civil War. Fort Moultrie played a major role in the 1860-61 events leading up to the April 12-13, 1861 bombardment of Fort Sumter. As seating will be limited and the event will be held outdoors, visitors are encouraged to bring blankets or chairs and insect repellent. The normal entrance fee to tour Fort Moultrie will be waived for the day.
This year marks the bicentennial anniversary of the current Fort Moultrie, the third to be built on Sullivan's Island. This brick fort opened in 1809 and remained in military service until 1947. The first Fort Moultrie, constructed of palmetto logs and sand, was the site of the battle of Sullivan's Island on June 28, 1776. Since 1960, the fort has been administered as part of Fort Sumter National Monument, a unit of the National Park Service.
The 8th Georgia Band is comprised of 15 musicians from Rome, Georgia who portray a regimental band from the Civil War era. The 8th Georgia Band has made appearances with the Atlanta Symphony Orchestra and in the television movies The Class of '61 and The Oldest Living Confederate Widow Tells All.
Fort Moultrie is located at 1214 Middle Street, Sullivan's Island. The fort and visitor center are open daily from 9:00-5:00. For more information call Historian Rick Hatcher at (843) 883-3123 x 22.