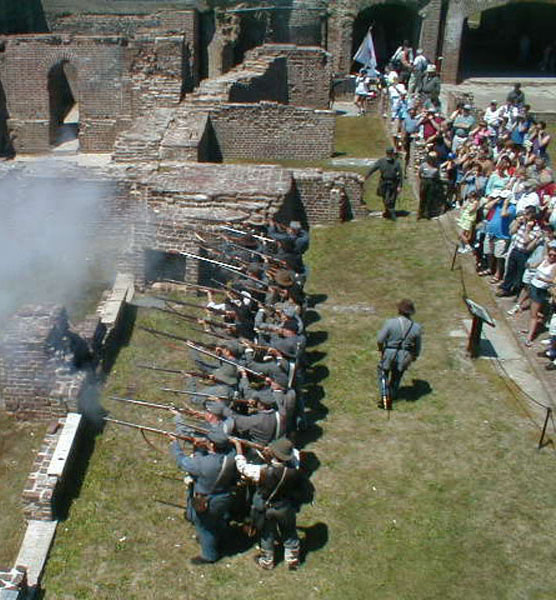 News Release Date:
March 30, 2010
Contact: Jeff Jones, (843) 883-3123
Superintendent Bob Dodson announced today that visitors to Fort Sumter on Saturday, April 10, 2010 will have the opportunity to see living history programs commemorating the 149th anniversary of the April 12-13, 1861 bombardment of Fort Sumter. This event marked a defining moment in American history: the beginning of the Civil War.
Members of the Tramp Brigade, a Civil War reenactment unit, will present programs on the 1st US Artillery Regiment, which garrisoned Fort Sumter during the April 12-13, 1861 bombardment, and Confederate soldiers who garrisoned the fort in 1863. Programs will include both musket firing demonstrations with black powder and heavy artillery demonstrations without black powder to illustrate how large cannon were loaded. All the programs will include information on uniforms, weapons, equipment, and related items.