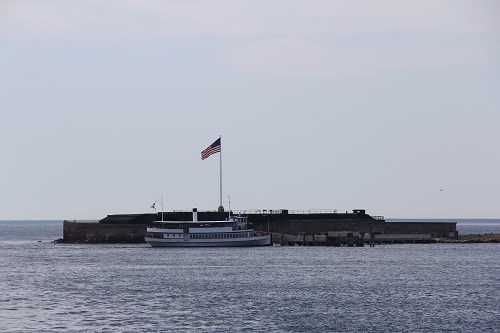 Historic Fort Sumter is located in the middle of Charleston Harbor and is only accessible by boat. Before scheduling a trip to Fort Sumter make sure to plan ahead..
Fort Sumter does not charge an entrance fee; however, tickets for the authorized concession-operated ferry to Fort Sumter are required and may be purchased in advance through Fort Sumter Tours. Please reference fees for additional details.

Ranger-led field trips to Fort Sumter are not available this fall 2018. For more information: contact Paula Ogden-Muse at 843-883-3123 x251.