Third Annual Junior Ranger
Date:
August 17, 2009
Contact:
Kelly Cardwell, 315 338-7730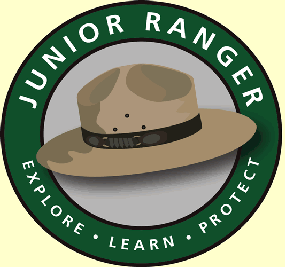 Junior Ranger Day was established in 2007 to introduce the world's children to their National Parks. Fort Stanwix National Monument has picked Tuesday, August 25, 2009, Founder's Day of the National Park Service, to celebrate this very special day.
The theme of the day will be: "How Can You Make A Difference." Children of all ages, and their families, are welcome to come and learn about the National Park Service mission, how the staff at Fort Stanwix work to serve it every day, how other children have already become a part of Junior Rangers, and the importance of Fort Stanwix National Monument. In keeping with the National Park Service Junior Ranger motto, "Explore, Learn, Protect," Fort Stanwix is hoping that Junior Ranger Day will spur an interest in this young generation to learn more about whatever special places they treasure.
Fort Stanwix National Monument is open seven days a week, 9 am – 5 pm, except Thanksgiving, Christmas, and New Year's Days. Admission to the Marinus Willett Center, fort, and all programming is free. Visitors are encouraged to start their experience at the Willett Center at the intersection of West Dominick and James Streets. A park ranger can assist you in planning your visit. For more information about upcoming events call the park at 315-338-7730. Please visit the park's webpage at www.nps.gov/fost for additional information.
                                                    -NPS-
Last updated: February 26, 2015