Date:
February 3, 2004
Contact:
Mike Caldwell, 315-336-3113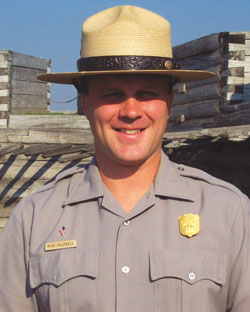 Michael Caldwell, Superintendent at Fort Stanwix National Monument in Rome, NY will temporarily serve as the Acting Superintendent of Women's Rights National Historical Park in Seneca Falls, New York beginning in March and lasting until a permanent replacement has been selected.
Women's Rights Superintendent Josie Fernandez will leave Seneca Falls in March to become the new Superintendent at Hot Springs National Park.
Caldwell will split his time between Fort Stanwix and Women's Rights.