Snow Snakes & Oneida Storytelling in the Winter Season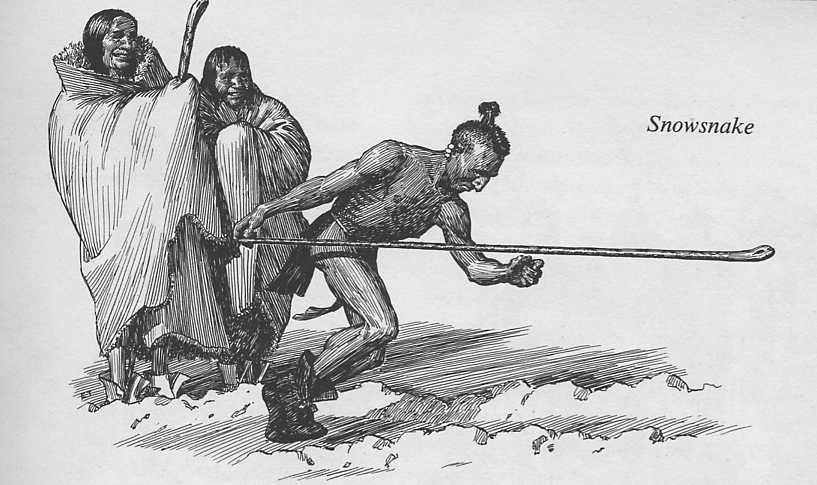 News Release Date:
January 3, 2014
Contact: Kelly Roman, 315-338-7730
Contact: William Sawyer, 315-338-7730
Look at all the snow! What could you do to have fun? Why not join the next Backyard Rangers program at Fort Stanwix National Monument. On Saturday, January 18,from 10 to 11:30 am and from 1:30 to 3 pm the Backyard Rangers will explore the winter traditions of the Oneida Indians. Throughout the day Oneida stories will be told, winter games like "snow snake" will be played, and families will have the opportunity to learn more about daily life for our neighbors and allies in the 18th Century. Come make traditions of the past part of your future while you have fun at the fort!
You can join the Backyard Rangers every third Saturday of the month, there is no cost, and no reservations are necessary. The next Backyard Rangers will meet on February 15, 2014. For more information about this and other programs, please call 315-338-7730 and ask to speak to a ranger.
Fort Stanwix National Monument is open seven days a week from 9 am to 5 pm. Admission to the park is free. Activities are ongoing unless noted. For more information about upcoming events please call the park at (315) 338-7730. Please visit the park's web page at www.nps.gov/fost for additional information about the park and up-to-date news about park events. 

                                                                            -NPS-
Last updated: October 30, 2017