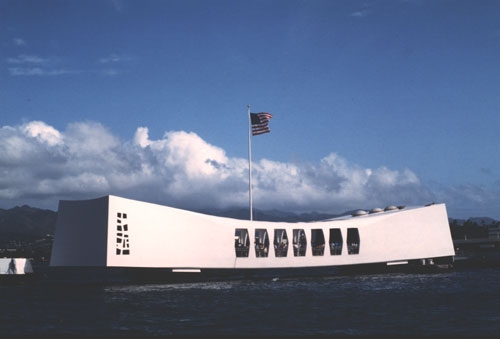 News Release Date:
November 6, 2009
Contact: Val Morgan, (315) 338-7730
Rome, NY:
On Veteran's Day, Wednesday, November 11, join the staff of Fort Stanwix National Monument in paying tribute to the people who have defended our country in the past, and continue to defend the country today. The park will host its sixth "School's Out" program for 2009 from 1 to 2 p.m. inside the Willett Center with Junior Ranger activities from the USS Arizona Memorial in Hawaii.
The world after September 11, 2001, changed in many of the same ways it had after the attacks on December 7, 1941. In each instance the United States became part of a conflict that they were completely unprepared for, and now the country had to make the hard decision about how to defend itself. Participants in the program will discover what happened at Pearl Harbor, why it is important to remember those events, and honor the veterans of yesterday and today. As with each of the previous "School's Out' programs, participants will take home the Junior Ranger certificate and patch, as well as a project to remember the day.
The theme for the 2009 "School's Out at the Fort" series at Fort Stanwix National Monument is "exploring the country from the comfort of Rome."  The "Schools Out at the Fort" programs are all free of charge. They run from 1 to 2 p.m. in the Marinus Willett Center at the intersection of Dominick and James Streets in Rome. Children ages 5 to 12 are encouraged to participate with their families.
Fort Stanwix National Monument is open seven days a week from 9 a.m. to 5 p.m. Admission to the park is free. Activities are ongoing unless noted. For more information about upcoming events please call the park at (315)338-7730. Please visit the park's web page at www.nps.gov/fost for additional information about the park and up-to-date news about park events.  
- NPS -