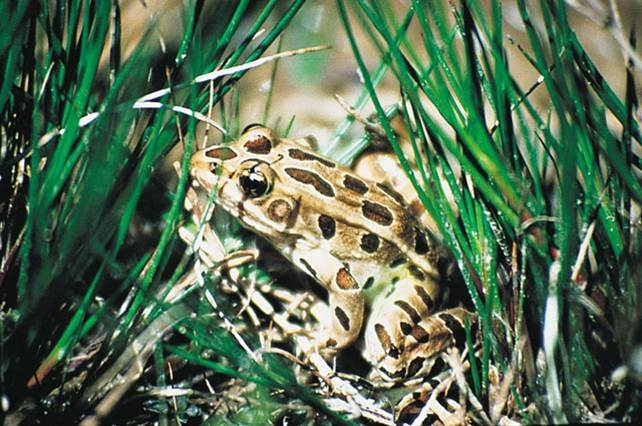 News Release Date:
March 4, 2013
Contact: Susan Jones, 315-338-7730
What do you consider the signs announcing the arrival of spring? For some, it may be the arrival of flocks of American robins in your backyard, while others look to budding trees or sprouting crocuses and daffodils. For many here and around Fort Stanwix National Monument, spring peeper frogs' peep, peep, peeping means spring.
Leapfrog across the Oneida Carrying Place with FrogWatch USA at Fort Stanwix, Saturday, March 16, from 10 am to 11 am and from 1pm to 3 pm at the Fort Stanwix National Monument's Willett Center.
   o Hear the peeps from the frogs of the Great Swamp Conservancy in Canastota. Discover what these frogs and others are saying about the wetlands in your backyard.
     o Make your own Oneida Watershed rain stick and play the water cycle game.
     o Find out how you can become a 'Citizen Scientist' and help the amphibians in your own backyard.
The Backyard Rangers at Fort Stanwix National Monument create connections between youth and parks through diverse park programs and inspires kids to get outside and experience their America. The Backyard Rangers meet on the third Saturday of each month. The next Backyard Rangers will be held April 20, 2013 at Fort Stanwix National Monument. All programs are of no cost and no reservations are necessary.

Fort Stanwix National Monument is open seven days a week from 9 am to 5 pm Admission to the park is free. Activities are ongoing unless noted. For more information about upcoming events please call the park at (315) 338-7730. Please visit the park's web page at www.nps.gov/fostfor additional information about the park and up-to-date news about park events.
- NPS -