Date:
September 9, 2015
Contact:
Kelly Roman
, 315-338-7730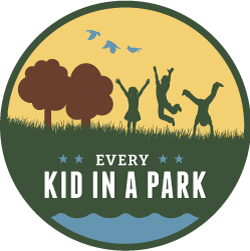 Rome, NY –Fort Stanwix National Monument invites all 4th grade students to visit the park as part of
the White House's new Every Kid in a Park program. Starting today, 4th grade students can go to www.everykidinapark.govto complete an activity and obtain a free annual entry pass to more than 2,000 federal recreation areas, including national parks.

To receive their free pass, fourth graders can visit the Every Kid in a Park website and play
a game to access their special Every Kid in a Park pass. Fourth graders and their families can use this pass for free entry to national parks and other federal public lands and waters across the country from September 1st, 2015 through August 31, 2016.The website also includes fun and engaging learning activities aligned to educational standards, trip planning tools, safety and packing tips and other important and helpful
information for educators and parents.

"During the National Park Service's centennial celebration, the public is invited to get to know their national parks. This special invitation to fourth graders and their families will help them to discover and explore over 400
special places preserved for them and future generations," said Superintendent Frank Barrows.

Fort Stanwix National Monument offers a variety of activities which fourth graders and their family can enjoy.Special events like October's Archeology Day, park education programs, and Junior Ranger activities
engage students, their families, and teachers with the rich history Fort Stanwix has to offer. For additional information about the many education programs Fort Stanwix offers at the fourth grade level, please visit
our website, www.nps.gov/fost, and follow the "Plan a Field Trip" link.