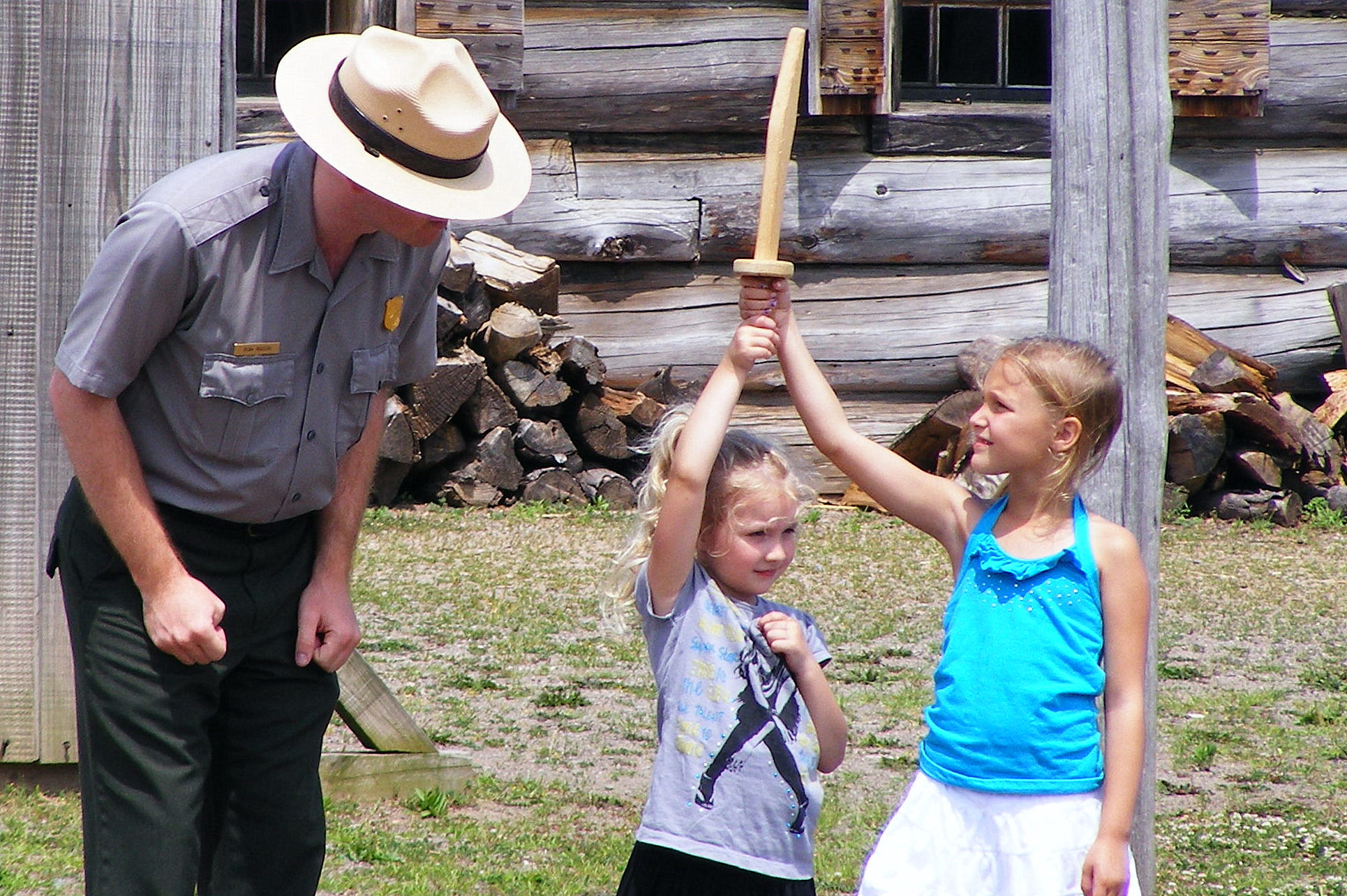 News Release Date:
March 31, 2015
Contact: Kelly Roman, 315-338-7730
National Park Week 2015 Encourages Everyone to Find Your Park
Rome, NY –Fort Stanwix National Monument joins parks, programs and partners across the country to encourage everyone to find their park and share their stories online at FindYourPark.com. Launched yesterday by the National Park Service and the National Park Foundation, Find Your Park is a public awareness and education campaign celebrating the milestone centennial anniversary of the National Park Service in 2016 and setting the stage for its second century of service.
Find Your Park invites the public to see that a national park can be more than a place -- it can be a feeling, a state of mind, or a sense of American pride. Beyond vast landscapes, the campaign highlights historical, urban, and cultural parks, as well as the National Park Service programs that protect, preserve and share nature, culture, and history in communities nationwide.

Fort Stanwix National Monument Superintendent Frank Barrows, in his role as Centennial Ambassador, will be in New York City this week to kick off the Find Your Park campaign and National Park Service Centennial. "Find Your Park is just one piece of the centennial celebration and we want to include your piece. Visitfindyourpark.comto plan visits and connect with Fort Stanwix National Monument and our affiliated New York State Parks and National Heritage Areas such as Oriskany Battlefield, the Steuben Memorial, Niagara Falls National Heritage Area, and the Erie Canalway National Heritage Corridor. This is your opportunity to be a part of celebrating America's best idea, our National Park System," says Superintendent Barrows.
 
National Park Week2015 takes place from April 18 –26, and Fort Stanwix is providing plenty of opportunities for you to "Find Your Park." Come on down to Fort Stanwix on April 18 to kick off the week with the Backyard Rangers Earth Day Kite Party (in conjunction with the Rome Clean &Green)!Join a park ranger at Jervis Public Library on April 20, 22, and 23 for the special National Park Treasure Box Lecture Series. Mark your calendars for the second annual Community Appreciation Day on April 25.

Stop by during National Park Week 2015, and make Fort Stanwix National Monument your park!
 
Visit www.NationalParkWeek.org to learn more about how you can join parks, programs, and partners in celebrating National Park Week across the country.
www.nps.govFort Stanwix National Monument is open from 9:00 a.m. to 5:00 p.m. Admission to the park is free. For more information about upcoming events please call the park at (315) 338-7730. Please visit the park's web page atwww.nps.gov/fost, or follow us on Facebook, for additional information about the park and up-to-date news about park events. Fort Stanwix is one of over 400 parks in the National Park System. To learn more about national parks, visit www.nps.gov.
About the National Park Service. More than 20,000 National Park Service employees care for America's 407 national parks and work with communities across the nation to help preserve local history and create close-to-home recreational opportunities. Learn more at www.nps.gov.