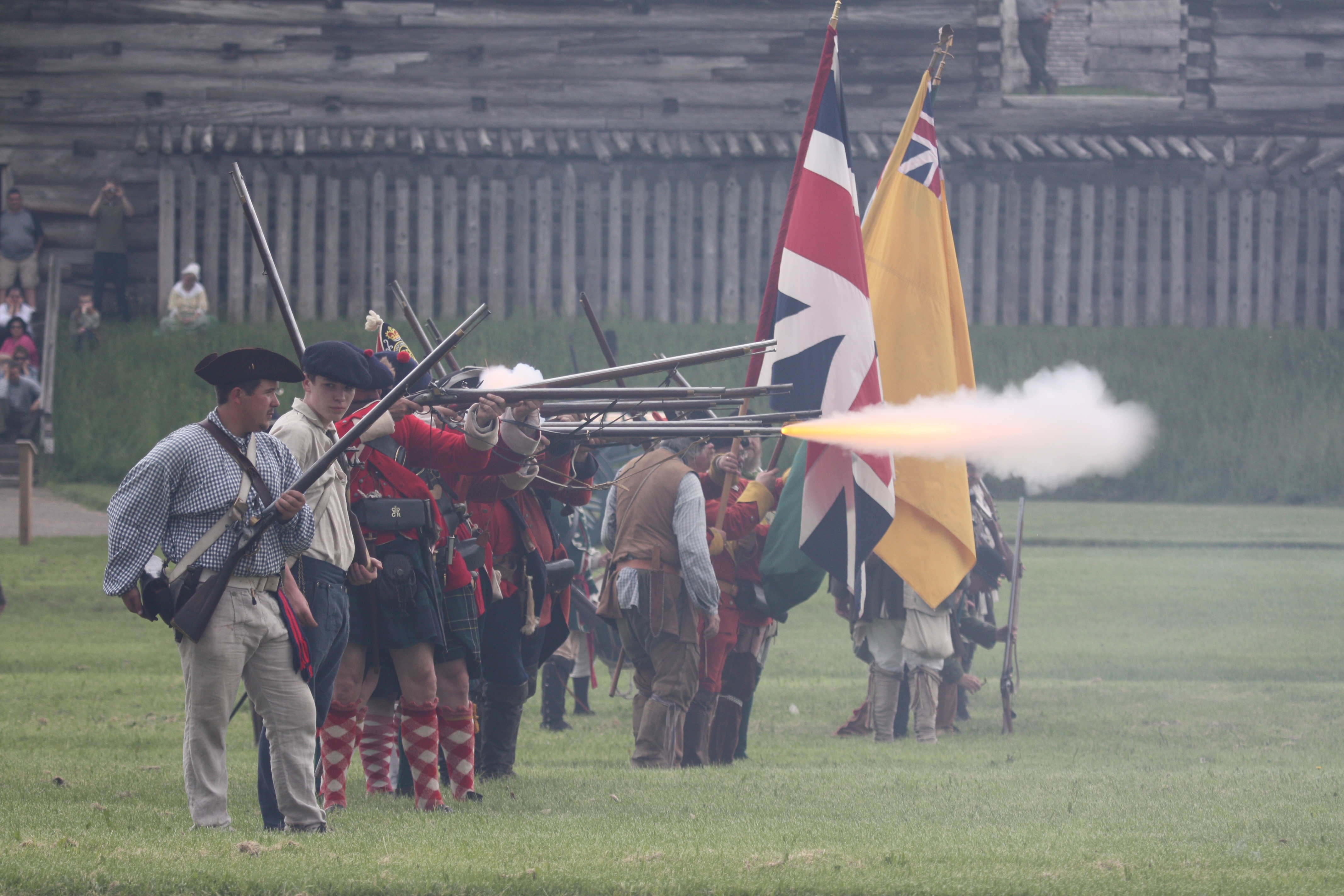 News Release Date:
May 23, 2018
Contact: William Sawyer, 315-338-7730
Rome, NY –
From 

Saturday, May 26 through Monday, May 28

, Fort Stanwix National Monument will host the annual French and Indian War Weekend. Visitors will have the opportunity to learn about the event

s of the war on the Oneida Carry and the activities of the British units at the fort

. Events will include military drills and daily fort life activities. Children will have the opportunity to play 18th Century games as well as try various other hands on activities.   
Also on Saturday, park partners at the Rome Historical Society – Friends of the Fort will be hosting "Fort Bull Day," an event in recognition of the events that happened prior to Fort Stanwix's creation. 
Featured at this event will be the author of "Fort Stanwix: Guardian of the Carry," Alan Sterling, the Fort Brewerton Society, the Daughters of the American Revolution, and the Historic Preservation Advisory Committee. 

Sunday, May 27, will include ranger-led tours at 

10 a.m. and 2 p.m.

Events will continue on 

Monday, May 28

, with Oneida Heritage providing Oneida dance and song, storytelling, and basket making demonstrations. These activities will occur from 9:15 a.m. to 1 p.m. and have been funded by Eastern National.  
The original Fort Stanwix was built during the French & Indian War, a struggle for control of North America between the British and the French. Throughout this conflict, Fort Stanwix protected the Mohawk Valley corridor and the gates to the original 13 Colonies. "This is the only event to focus solely on the British occupation of the fort, and there's always plenty to do for both families and history enthusiasts alike," said Park Ranger William Sawyer, "We welcome all to view the fort through the eyes of the original builders and step back in time to the 1750s." 

The next event taking place at Fort Stanwix National Monument is Military Trades Day on 


Saturday, June 9

.
All park programs are free.
Fort Stanwix National Monument is
open
7 days a week from 

9 a.m. to 5 p.m.

 Admission to the park is free. For more information about upcoming events, please call the park at (315) 338-7730. Visit the park's web page at
www.nps.gov/fost, or follow Fort Stanwix on Facebook or Instagram,
for additional information about the park and up-to-date news about park events.
Fort Stanwix is one of over 400 parks in the National Park System. To learn more about national parks, visit
www.nps.gov.
  - NPS -