Craig Davis Receives NPS Award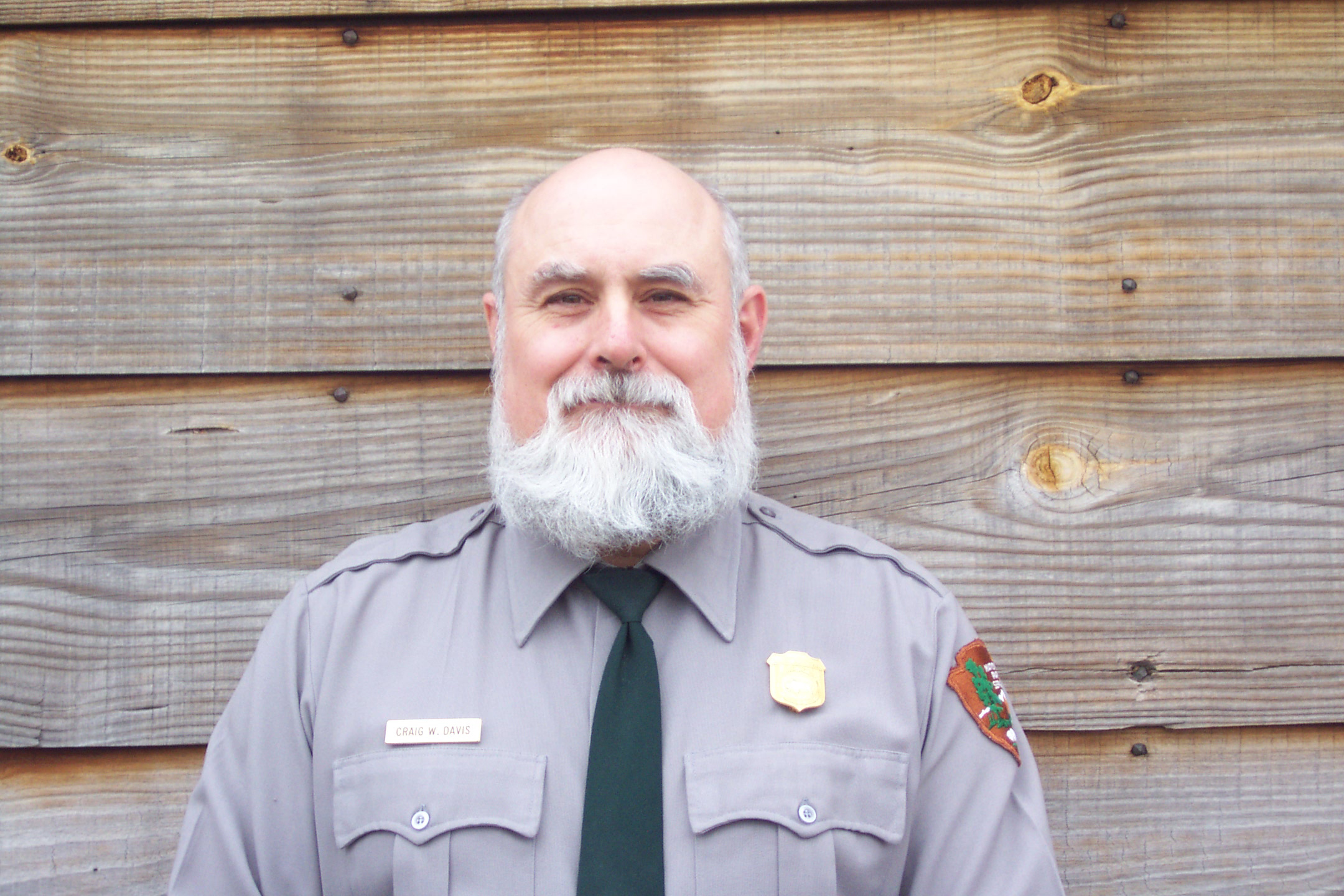 News Release Date:
March 29, 2004
Contact:
Mike Caldwell, 315-336-3113
Craig Davis, Collections Manager at Fort Stanwix National Monument, is the recipient of the National Park Service's Northeast Region 2003 Small Park Cultural Resources Manager of the Year award. Davis is a 27 year employee of the National Park Service and has been assigned to Fort Stanwix the past 8 years. "Craig Davis has provided outstanding leadership in the area of Resource Management at Fort Stanwix National Monument over the past 8 years" according to Superintendent Mike Caldwell. "His expertise in compliance procedures, archeology and museum collections management have been valuable in the effort to move park projects such as the Marinus Willett Center forward." Craig and his wife Linda are natives of Rome, both graduating from Rome Free Academy in 1965. Craig first worked for the National Park Service in 1970 and 1971 when he was a member of summer crews conducting archeological excavations at the site of Fort Stanwix. Craig has an Associate of Arts degree from Mohawk Valley Community College, a Bachelor's degree in Anthropology from SUNY Binghamton, and a Master's degree in Anthropology from Syracuse University. Following a job as an instructor of anthropology and sociology at MVCC, Craig joined the National Park Service full time in Alaska in 1977, where he conducted archeological research in the Naval Petroleum Reserve, Alaska, and in Alaskan national parks. There he rose to the position of regional archeologist, overseeing park archeological programs in the state. He then served 10 years in the Washington, DC, headquarters office as a senior archeologist with national program duties. Before coming to Fort Stanwix National Monument in 1996, Craig was in a year-long management training program that included details as a legislative assistant to Congressman Sherwood Boehlert and as acting superintendent of Fort McHenry National Monument and Historic Shrine in Baltimore, Maryland. The Northeast Region proudly carries out the National Park Service's mission in thirteen northeastern states. This region is the most densely-populated area of the United States. In this highly urbanized and ethnically diverse area, the National Park Service offers experiences to 55 million people at seventy-five park units representing more than 20% of the entire National Park System. Home to a third of all National Park Service museum collections, a quarter of all historic structures, and almost 50% of the country's National Historic Landmarks, the region clearly reflects an extraordinarily rich American heritage.