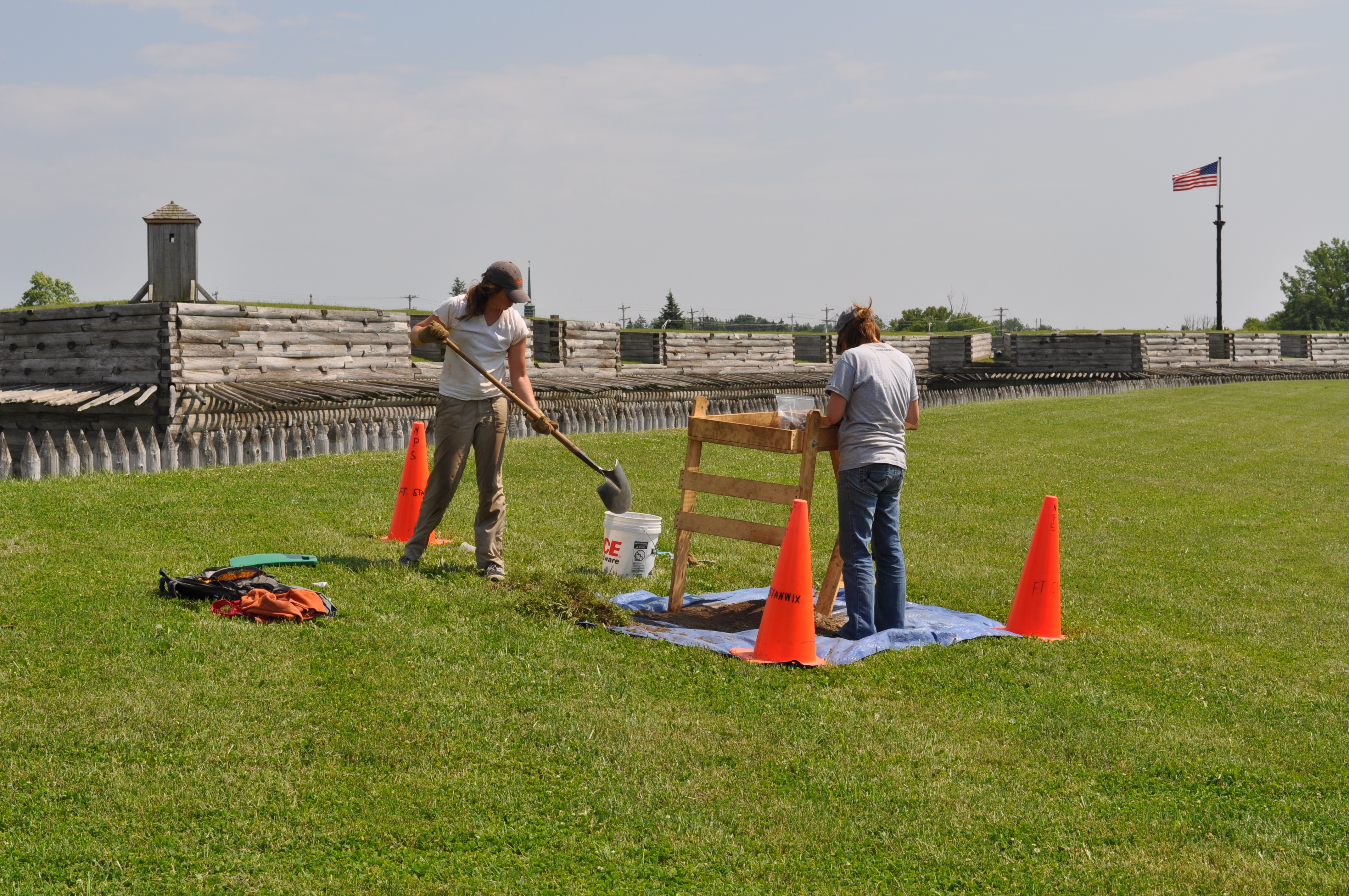 News Release Date:
October 15, 2014
Contact: Amy Roache_Fedchencko, 315-338-7738
What do archeologists find when the dig? How do they know where to dig? Is there archeology in
New York? Explore the answers to these questions and celebrate International Archeology Day at
Fort Stanwix National Monument on Saturday, October 18th. Between 10:00 AM and 4:00 PM
visitors will have the chance to dig into the world of archeology. Professional archeologists will be at the Marinus Willett Collections Management and Education Center to share their experiences with visitors through displays and hands-on activities. Archeologists from the Fort Drum Cultural Resource Program, Public Archaeology Facility of SUNY-Binghamton, students from the Anthropology program at SUNY-Oswego, and staff of the New York State Museum will be available to talk with the public about their work. Demonstrations and activities will take place throughout the day, including the Backyard Ranger Program and a museum collections open house.

Beginning at 10, several archeologists will also be speaking in the Rome Historical Society auditorium about their recent field work in New York State, including Dr. Amy Roache-Fedchenko of Fort Stanwix National Monument. Stop by to learn more about Archeology of Central New York during a presentation by Dr. Christina Reith, the New York State Archaeologist. Dr. Douglas Pippin from SUNY-Oswego will be sharing his field experiences at Fort Haldimand and Dr. David Starbuck will be presenting some of his research on the Lake George Battlefield site. Each presentation will last approximately 15-20 minutes, followed by answers to questions from the audience. Please click on this document for a full schedule.

This event is free and open to the public. Hands-on activities and displays will take place at the Fort Stanwix National Monument visitor center located at 100 North James Street. All speakers will be presenting in the auditorium of the Rome Historical Society, located at 200 Church Street. For more information about the event or a schedule of the day's activities, please call 315-338-7738 or visit www.nps.gov/fost/.