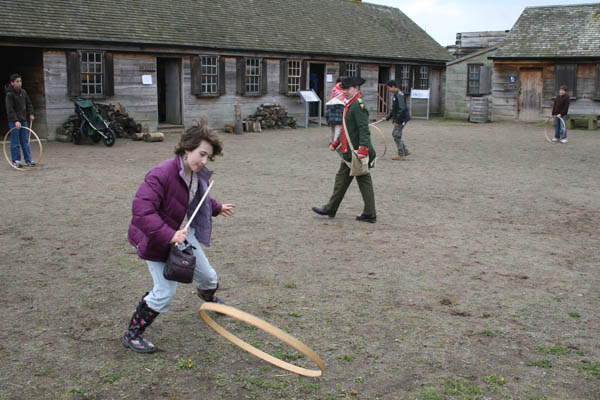 News Release Date:
June 12, 2014
Contact: William Sawyer, 315-338-7730
Even with all the work that must be done at work and home, we still find time for fun. Children particularly have always found ways to have fun; even at places like revolutionary Fort Stanwix. After all their chores were done, and even without computers, video games and I-Phones, children at the fort still had fun.On Saturday, June 21, join the Backyard Rangers and go back in time to 1778 to have some old fashioned fun on the fort lawn!
Activities include typical 18th century toys and games, become a Junior Ranger, and compete to win an 18th century "Chore War." The Backyard Ranger program will run from 10 to 11:30 am and 1:30 to 3 pm at the park's Marinus Willett Visitor Center.
You can join the Backyard Rangers every third Saturday of the month, there is no cost, and no reservations are necessary. The next Backyard Rangers will meet on July 19, 2014. For more information about this and other programs, please call (315)338-7730 and ask to speak to a ranger.
Fort Stanwix National Monument is open seven days a week from 9 am to 5 pm. Admission to the park is free. Activities are ongoing unless noted. For more information about upcoming events please call the park at (315) 338-7730. Please visit the park's web page at www.nps.gov/fost for additional information about the park and up-to-date news about park events.

                                                            -NPS-