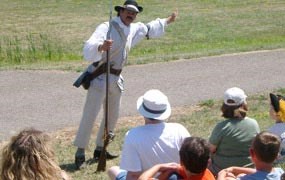 If you are interested in working for Fort Stanwix National Monument, or any other unit of the National Park Service, please visit
USA Jobs-The Federal Government's Official Job Site for more information.
THE FEDERAL GOVERNMENT IS AN EQUAL OPPORTUNITY EMPLOYER.
Selections will be made solely on the basis of merit, fitness, and qualifications without regard to race, color, religion, age, sex, marital status, political affiliation, national origin, physical handicap, sexual orientation, membership or non-membership in an employee organization, or any other non-merit factors.