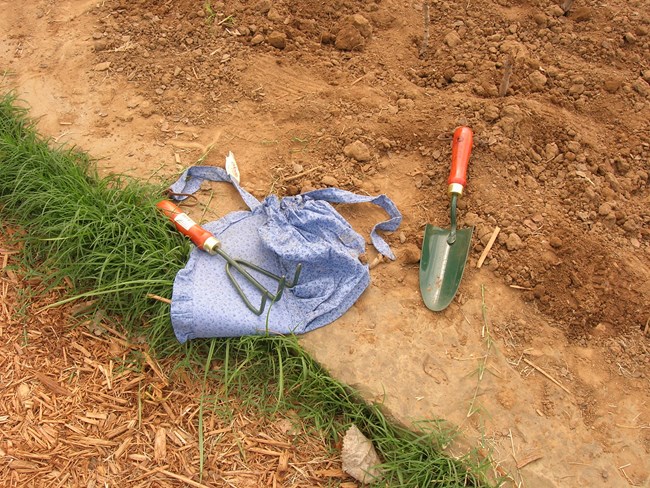 Officer's Garden
The Officers' Family Garden at Fort Smith National Historic Site is a re-creation of the 1860's garden that existed during the Second Fort Smith period. The garden would have been attended to by the Officers' wives and children. Today the garden consists of three raised beds that are 20' long and 4' across. The garden contains many different varieties of 1860's heirloom vegetables, flowers, and herbs.
Girls, Inc.
During the summer months, members of Girls, Inc. visit the Fort Smith National Historic Site once a week to tend and learn about the Officers' Family Garden. The girls dress in 1860's attire and use tools of the same time period with the help of Park Rangers who also do interpretive programs at the garden.
First Bloom
The Fort Smith National Historic Site is proud to announce as of September 2009 that we have been chosen to be a First Bloom Site. The First Bloom program is a partnership between the National Park Foundation and the National Park Service. The program is designed to encourage urban youth to take interest in their National Parks by learning about, recreating, and maintatining native landscapes. This is intended to instill a sense of stewardship into our youth by preserving and protecting our National Parks. Through this program, children will be able to apply the knowledge they gain to the practice of maintaining and being aware of the history of their own backyards. This provides a lasting connection to protected ecosystems and also is a feature that all park visitors can enjoy.