Frisco Train Station
The Frisco Station

"The new station at Fort Smith, Ark., is the most imposing of any of the new structures. It replaces an old wooden station and it is situated a block further west at the corner of Garrison Avenue." The Railroad Gazette, August 5, 1904.
When the contractor Anderson & Company of St. Louis completed the building in 1904, it was an imposing structure for a town with a population of only 23,500.
The building is constructed of limestone blocks cut smoothly to resemble grey marble. The blocks were quarried in Carthage, MO, and transported to Fort Smith. Built in the Greek style, tall iconic columns originally supported the portico on the north side of the building but were removed in the mid 20th century to make room for bridge expansion.
The main Waiting Room was a spacious 26 feet by 36 feet 3 inches. The interior of the building was finished with hard pine and cypress rubbed with oil.
Frisco train station layout as seen in the August 4, 1904 edition of the Railroad Gazette.


Back to Park Grounds Highlights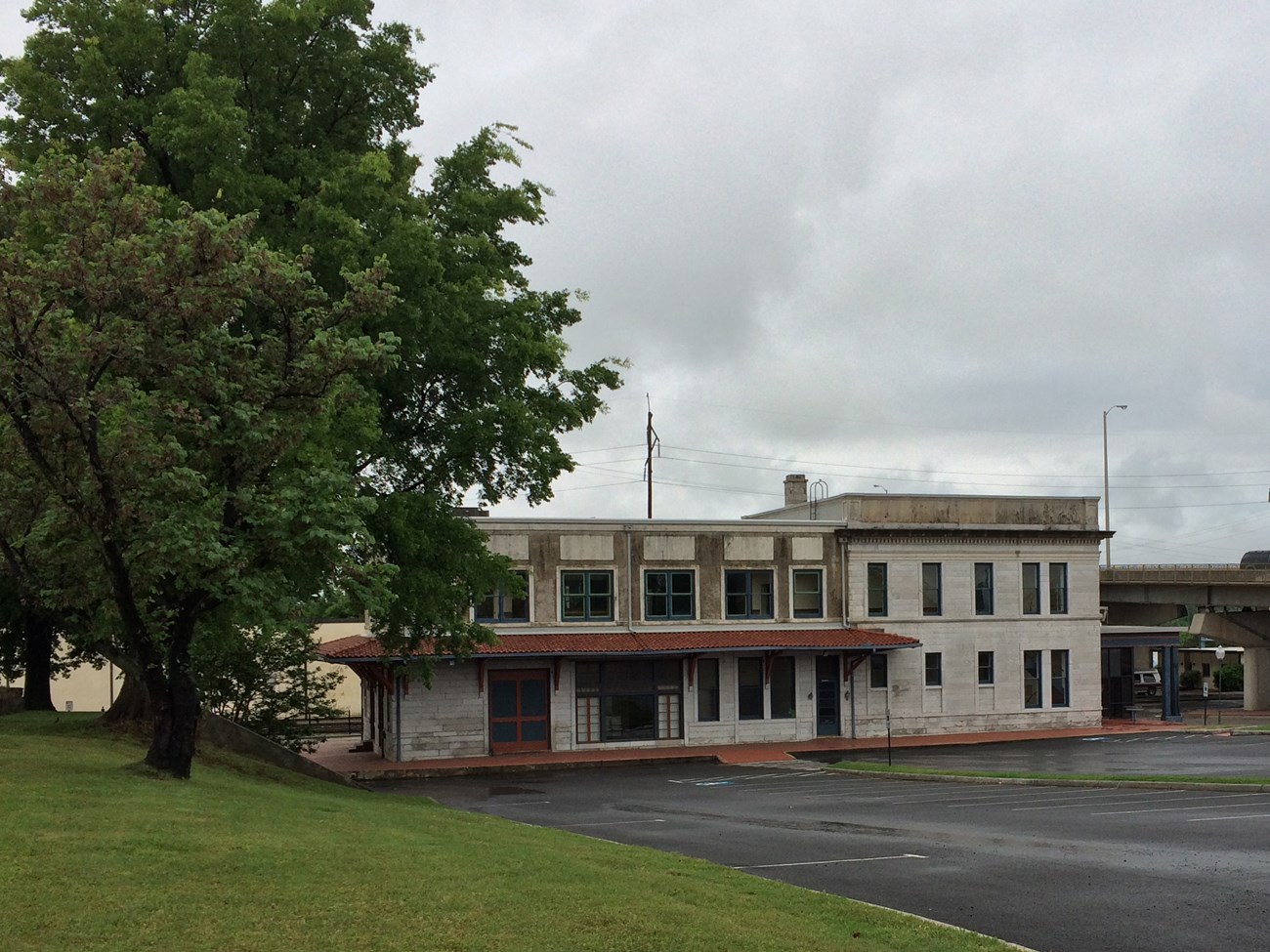 Last updated: May 12, 2020