Grounds Stop VIII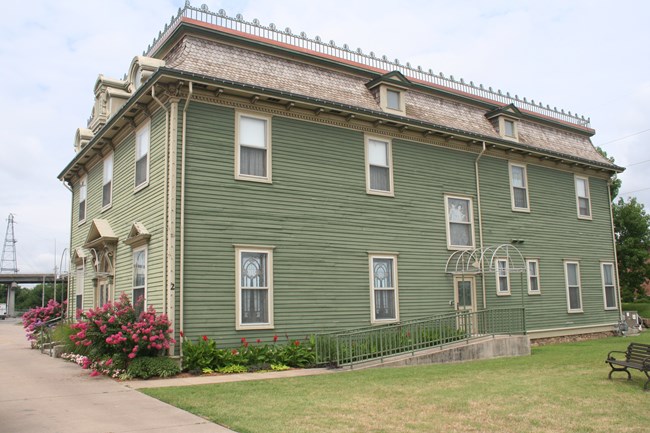 Miss Laura's
N 35° 23.521'
W 94° 25.750'

Built in 1896, the Riverfront Commercial Hotel remained in business for only two years. In 1898, Laura Ziegler of Vermont purchased the building and after remodeling, re-opened it as a brothel in 1903. Prostitution was legal in Fort Smith until 1924 and Ziegler's house was one of seven houses known as "the Row" in the busy red-light district. Miss Laura's Social Club was considered the best. The girls were high class and well dressed and Zeigler made sure they were healthy. Miss Laura's was known as the "Queen of the Row" and charged three times as much as the other establishments.
Zeigler operated the brothel until public sentiment turned against the businesses on the Row. Zeigler sold the house at 123 First Street in 1911 to Bertha "Big Bertha" Dean who operated the brothel until her death in 1948. It was abandoned until purchased in 1963 by Donald Reynolds, founder of Donrey Media Group, and saved from destruction.
In 1973 Miss Laura's Social Club was selected for the National Register of Historic Places and was the only brothel on the Register. Restoration began in 1983, and a new era dawned for Miss Laura's. During the 1980s it became known as Miss Laura's Social Club and Restaurant and was an elegant dining experience in Fort Smith. After the restaurant closed Miss Laura's became Fort Smith's Visitor Center. A sturdy looking square dark green Victorian building with a mansard roof and oeil-de-boeuf (eye of the ox) dormer windows Miss Laura's is highly visible today near the banks of the busy Arkansas River in downtown Fort Smith. Once one of the most famous bordellos in the region; Miss Laura's has found a new role welcoming visitors to Fort Smith.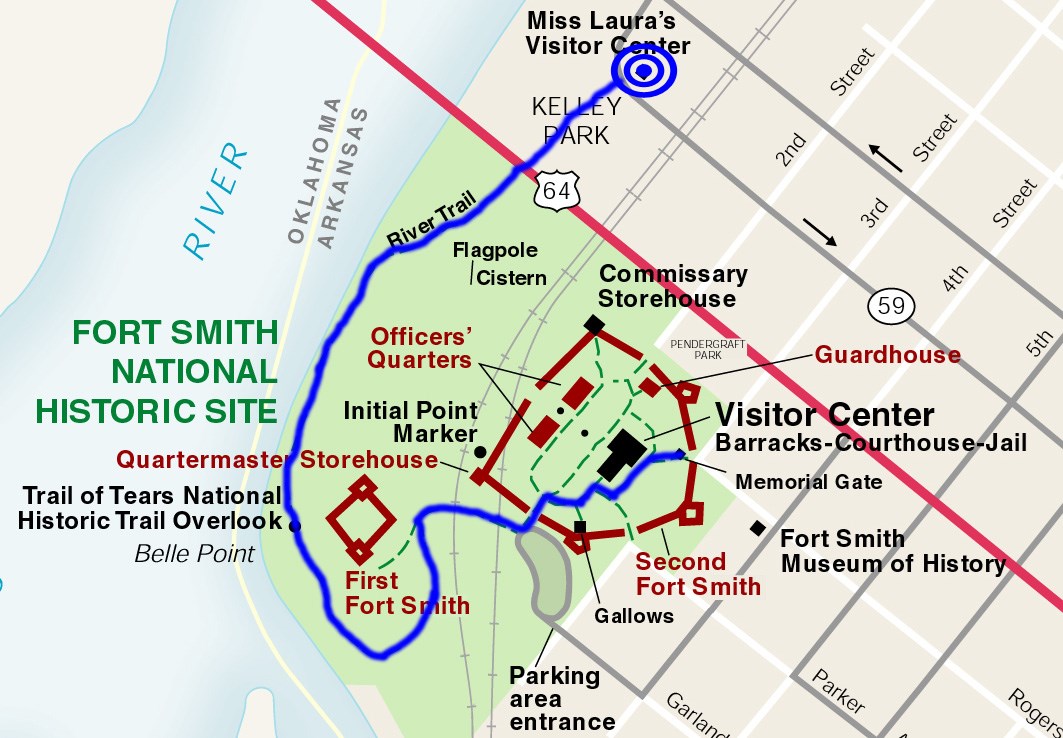 Last updated: April 10, 2015