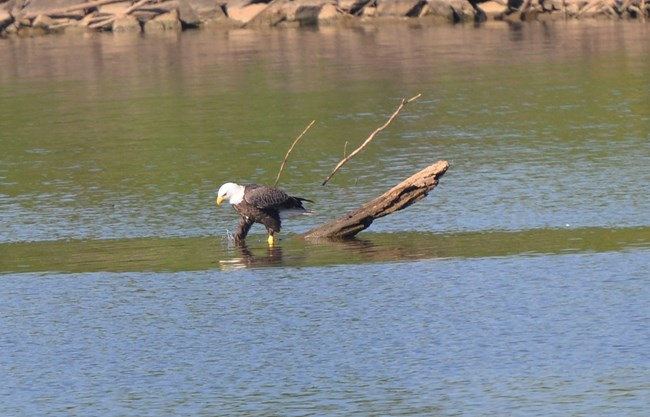 Being a nearly 40 acre urban park, the Fort Smith National Historic Site provides visitors the opportunity to enjoy not only the cultural history of the area, but the natural environment of the Arkansas River Valley as well. Catering to the nature enthusiast as well as the history buff, this green space on the edge of downtown Fort Smith contains a diverse landscape of trees and a variety of wildlife that can be viewed as you stroll the grounds. The paved Rivertrail takes you up to Belle Point, a hilltop overlooking the confluence of the Arkansas and Poteau Rivers, and down along the Arkansas River. It is along this trail where one gains a greater appreciation for the natural resources of the Fort Smith National Historic Site.
Fort Smith's reputation as a bird sanctuary allows for great year round bird watching of resident and migratory species.
Although the Arkansas and Poteau Rivers make for pleasant scenery and are key components in the Historic Site's natural environment, they are unsafe to swim in. Take care near the water's edge.
Also, due to the nearness of the rivers, poisonous snakes have at times been seen in the tall grass. Caution your family accordingly.
Poison ivy and poison oak are also prevalent along the River trail. Click here to see more in-depth information and images on poison ivy and oak.