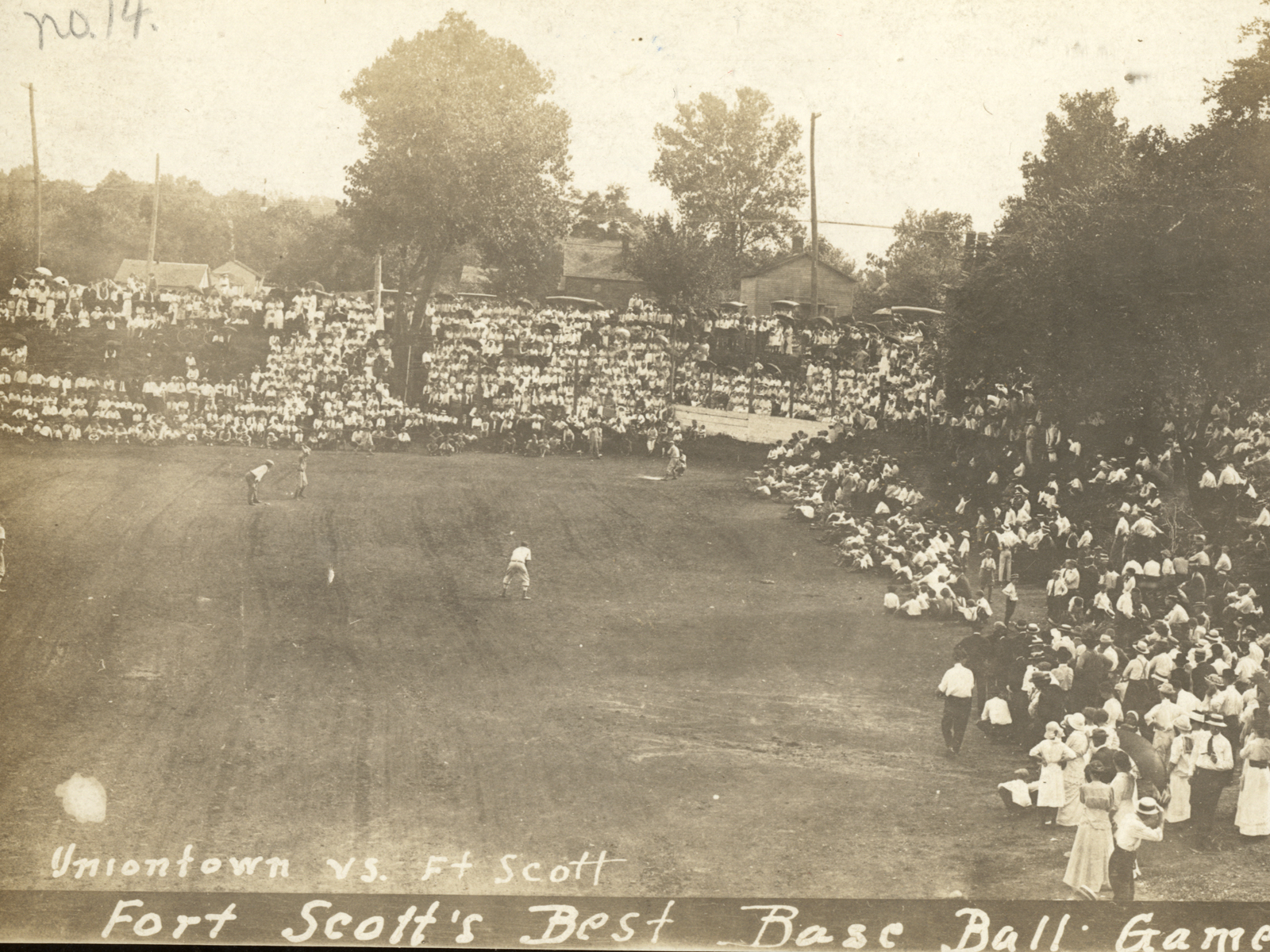 News Release Date:
August 17, 2016
Contact: Barak V. Geertsen, 620-223-0310
What can be more American than baseball, picnics, and national parks? What about having a picnic and watching a baseball game at a national park site?
On August 27, 2016, you will have the opportunity to do just that as Fort Scott National Historic Site hosts Picnic in the Park and a vintage baseball game. Retired Chicago White Sox player Adam La Roche will throw out the first pitch and will be signing autographs prior to the game.
In celebration of the 100th anniversary of the establishment of the National Park Service, Fort Scott NHS invites you to join us for Picnic in the Park. Bring your friends, family, and a picnic basket full of your favorite food. Eat on the grounds of the 1840s frontier fort while enjoying period music provided by the Holmes Brigade Minstrels, who will be playing from 11:00 am–1:00 pm.  During the picnic, the park will organize old-fashioned activities like "Hunt the Hare" and "Duck on the Rock," games that will be fun for the whole family. The Friends of Fort Scott National Historic Site will provide Centennial birthday cake and ice cream for everyone towards the end of the picnic.
Then at 1:00 pm, the thrilling baseball game will begin. Watch as the Topeka Westerns take on the Wichita Bull Stockings in a rousing game of Civil War era ball. Cheer on your favorite vintage team as they battle on the diamond using 1860s rules, uniforms, and equipment. The game will be played on the Fort parade ground, surrounded by beautiful 1840s buildings, in the heart of historic downtown Fort Scott, Kansas.The game is expected to last approximately two hours.