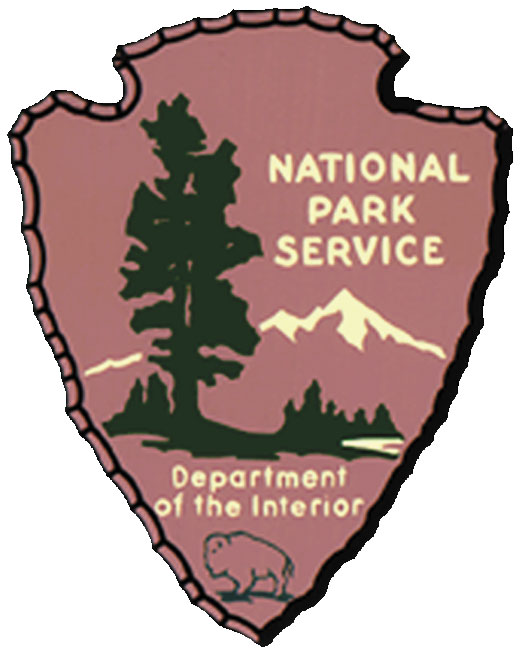 News Release Date:
April 19, 2016
Contact: Barak Geertsen, 620-223-0310
Fort Scott, KS
FIND YOUR PARK!
That is the slogan designed to encourage people to connect with their national parks during 2016, the 100th anniversary of the establishment of the National Park Service (NPS). From a relative handful of national parks and monuments in 1916, the National Park Service now protects 411 sites throughout the nation. These areas range from large scenic parks that protect immense tracts of pristine wilderness to small monuments and historic sites that played pivotal roles in American history. There are NPS sites in all 50 states and in several U.S. territories.
From April 16-24, 2016, all 411 NPS sites will celebrate National Park Week by waiving entrance fees service wide. With no entrance fee, Fort Scott National Historic Site (NHS) is a bargain all year long! We encourage you to join us in any or all of the following National Park Week events and initiatives: 
April 16-Junior Ranger Day 
Bring your kids to Fort Scott NHS on April 16, or anytime, and let them try their hands at our Junior Ranger program. The site offers two booklets of activities;one for younger ages (5-7) and one for intermediate and advanced ages (8-15). Those who want a challenge are invited to complete all the activities in the 16 pages of the older kids' booklet. Included in both programs are interactive activities such as combing a horse's tail, scrubbing a shirt on a washboard, designing your own state flag, or handling a hardtack cracker. Those who put forth a good effort will be rewarded with a Junior Ranger badge and special Civil War trading cards. The site also has an NPS Centennial Junior Ranger booklet and an Underground Railroad Network to Freedom Junior Ranger Booklet, each with a distinctive badge. 
Earth Day –Friday April 22 
The National Park Service helps protect the Earth's natural resources. Five acres of restored tallgrass prairie complement Fort Scott NHS's cultural resources. Come on April 22, or any day, and enjoy a walk through our prairie, a truly amazing natural ecosystem. 
Fort Scott NHS helps the Earth in other ways too;by recycling aluminum cans, plastic bottles, office paper, cardboard, batteries, and many other items. The site also uses energy efficient lighting and has electric vehicles for various tasks onsite. The staff at Fort Scott NHS is committed to the wise use of the Earth's resources. 
National Park Rx Day Sunday, April 24, 2016, is the first ever National Park Rx Day. Give yourself the gift of good health by getting outdoors in a national park near you. This is a day celebrated across the United States to promote the growing movement of prescribing parks and their benefits of nature to everyone to help improve personal health. National Park Rx Day encourages everyone to get outdoors by visiting their parks and public lands! Many people enjoy walking around Fort Scott NHS's parade ground for exercise, but an even longer trek can be made by walking the site's perimeter. 
And just a few blocks north of the site is a new public hiking trail along the Marmaton River, where Civil War soldiers once camped. Unique views of the bluff where the fort was built can be seen from the trail. 
Other National Park Service initiatives being highlighted this week include: 
Historical Connections 
NPS Director John Jarvis will present President Jimmy Carter with an Honorary Ranger Award. It was President Carter who signed the legislation creating Fort Scott NHS as a unit of the National Park Service in October 1978. 
Volunteers 
Fort Scott NHS greatly values its volunteers. Over 400 volunteers assist the site each year by offering programs, telling its stories, greeting visitors, and protecting resources. Our volunteers are the best! Consider become one. 
Every Kid in a Park 
This presidential initiative invites and encourages fourth graders and their families to visit NPS sites and other public lands. The Every Kid in a Park program offers a special one-year pass to fourth graders nationwide, providing free access to national parks, national forests, national wildlife refuges, and more! The National Park Foundation (a non-profit organization that supports the NPS) has made special grants available to encourage youth visitation. Fort Scott NHS is a current grant recipient, helping cover transportation costs for some fourth grade school groups to visit the site. Thanks, National Park Foundation! 
Fort Scott National Historic Site is one of over 400 National Park sites and is your National Park in southeast Kansas. Hours of operation are 8:30 a.m.-4:30 p.m. daily. On May 1, the site will change to its summer hours of 8:00 a.m. to 5:00 p.m. For more information, please call the park at 620-223-0310.