News Release
Fort Scott National Historic Site Receives Lunette Blair Donation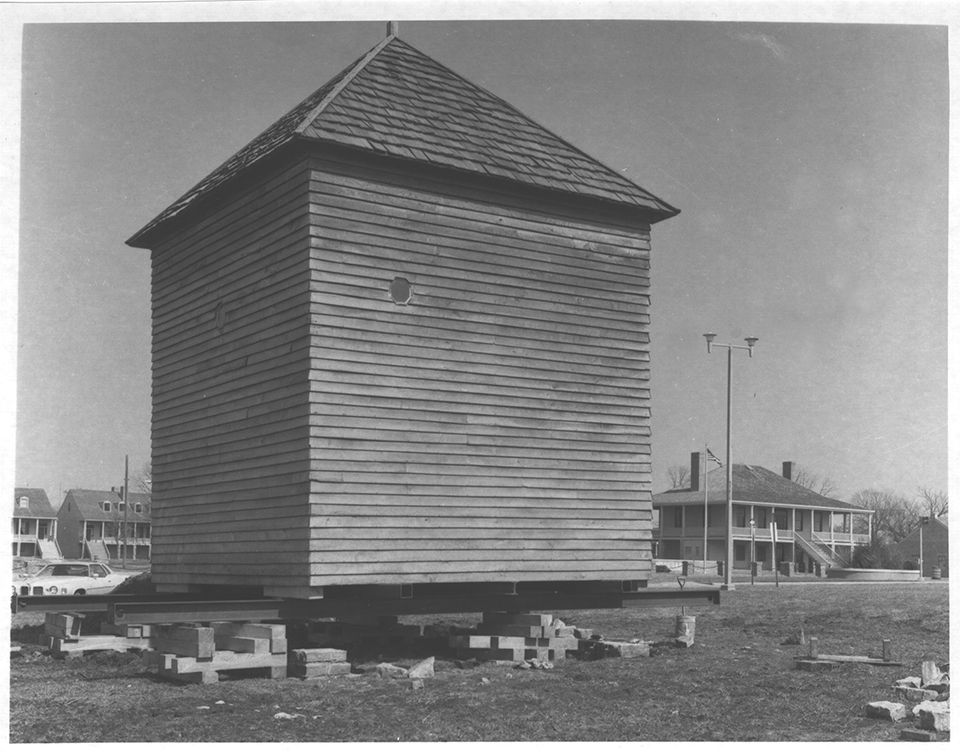 News Release Date:
July 3, 2021
Contact: Carl Brenner, 620-223-0310
Saturday, July 3, 2021, at 11am, Fort Scott Historic Site will accept the donation of the Lunette Blair building and land in a public ceremony/photo-op on the site in Skubitz Plaza.
U.S. Senator Jerry Moran will deliver remarks as a key proponent of the park's boundary expansion through the John D. Dingell Jr. Conservation, Management, and Recreation Act. U.S. Congressman Jake LaTurner will also deliver remarks regarding the importance of this historic event. Reed Hartford, President of the Friends of Fort Scott, Inc., will share the history and progression of events that brought us to this historic day. Members of several different groups and organizations who have owned and participated in helping to preserve this historic structure including the Molly Foster Berry Chapter of the Daughters of the American Revolution, Historic Preservation Association of Bourbon County, Western Blockhouse Committee, and the City of Fort Scott will participate in the event.
Construction of the Lunette Blair began in 1863. It is the only building remaining of the three fortifications that surrounding Fort Scott during the Civil War. Lunettes are temporary forts, curved into a protective shape and placed near but outside the main fortification. Fort Scott's three lunettes (Blair, Henning, and Insley) held the blockhouses enclosed by a wood and earthen wall.
From April 1-October 31, Fort Scott National Historic Site, a unit of the National Park Service, will be open for its summer hours of operation. The site exhibit areas and visitor center are open daily from 8 am-5 PM. The park grounds are open daily from ½ hour before sunrise until ½ hour after sunset. To find out more or become involved in activities at the Fort, please contact the park at 620-223-0310 or visit our website at
www.nps.gov/fosc
.
Last updated: August 3, 2021