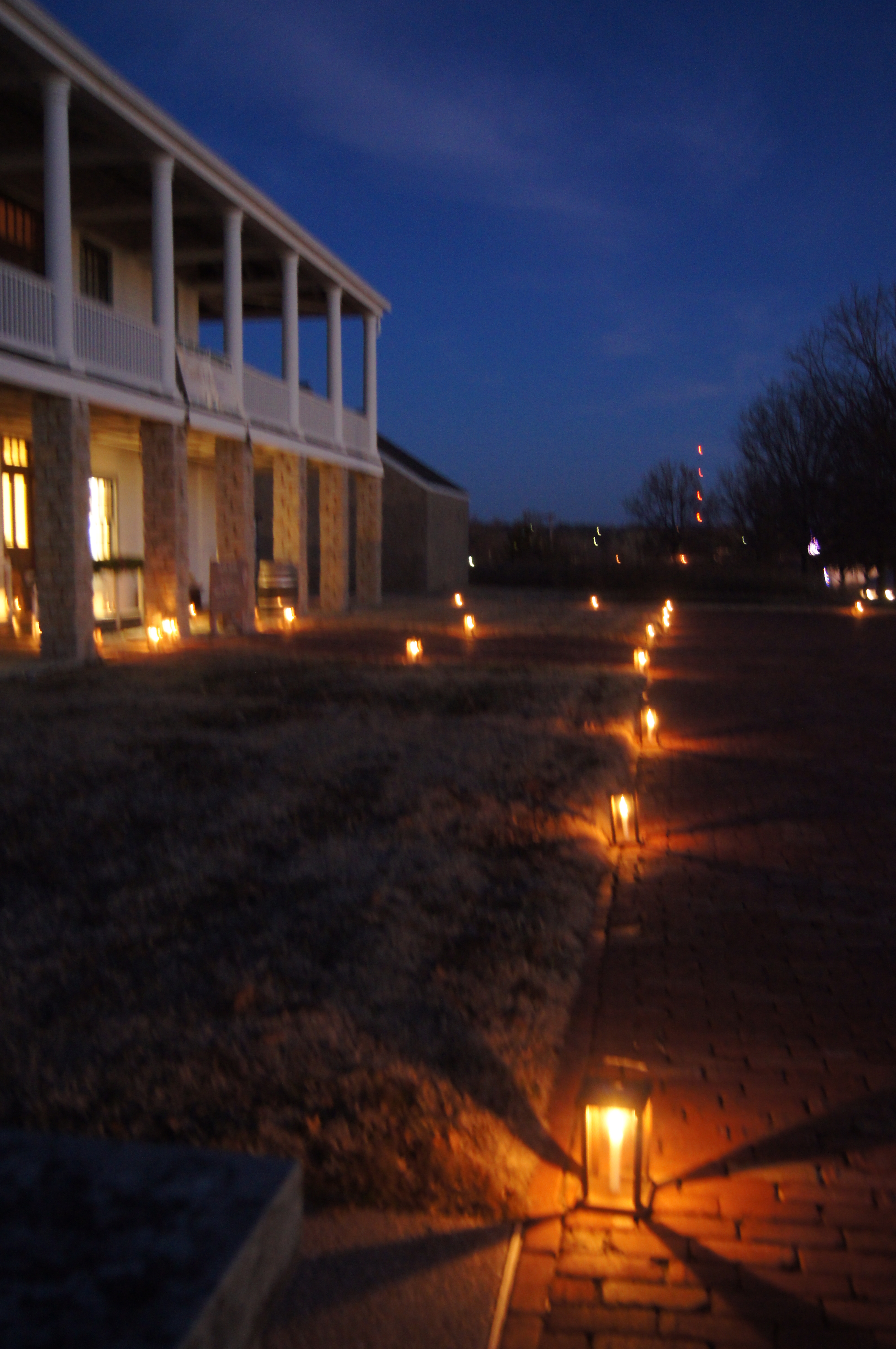 News Release Date:
November 8, 2017
Contact: Barak Geertsen, 620-223-0310
Contact: Holly Baker, 620-223-0310
175 years ago, soldiers established a fort atop a bluff overlooking the Marmaton River. Its purpose was to keep peace on the frontier and to contain westward expansion. To patrol the frontier, the army stationed dragoon and infantry soldiers at Fort Scott. These soldiers faced the challenges of boredom, isolation, the uncertainty of life on the frontier, and the vast distances involved in patrolling the region. Nevertheless, they found ways to celebrate life and to make the best of their situation. They remained vigilant in their duties yet took time out to enjoy dances, dinner parties, evening socials, and camaraderie. They found reason to celebrate at Christmas time, the 4th of July, and other occasions. Although isolated on the frontier, they sought excellence as they built "the Crack Post of the Frontier."

Fort Scott National Historic Site will celebrate its' 175th anniversary by presenting its 36th annual Candlelight Tour. The theme for this year's candlelight tour is Happiness Amid Hardship. The tour will feature five scenes from the 1840s at Fort Scott, the years that it was an active military fort. Traditionally, the site's candlelight tour has been "ghosted", meaning that the reenactors in the scene do not interact with or even recognize the people on the tour. This year, Fort Scott staff is changing things up so that there is some audience participation in most of the scenes. Visitors might join in dancing at the dragoon barracks, participate in an evening social at the officers' quarters, or discuss at the sutler store the reasons why they are going to become Oregon pioneers.

During the candlelight tour, over 700 candle lanterns illuminate the site and over 100 reenactors bring the fort to life. This year's tours will be offered December 1 and 2, 2017. Tours on December 1 will begin at 6:30 p.m. and go every 15 minutes until 9:00 p.m. On Saturday, December 2, the tours will run from 5:00 p.m. to 8:45 p.m.

Ticket sales begin on November 1. You can purchase tickets by calling 620-223-0310 or by coming to the visitor center at Fort Scott NHS. Be sure to get your tickets early for your choice of tour times as this event usually sells out. Tickets are $8.00 each and are non-refundable. Children 5 and under are free.