Media Photo: Underwater Archeology near the Lost Colony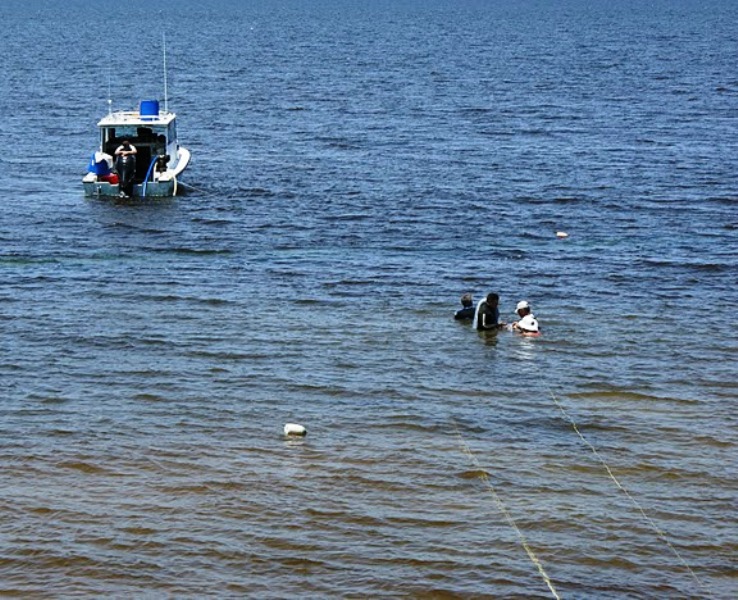 News Release Date:
May 24, 2010
Contact:
National Park Service, 252-473-2111 x148
In conjunction with the National Park Service, Professor Gordon Watts from the Institute of Nautical Archeology, along with a team of archeologists, Bill Utley, Josh Daniel and Ray Hayes, are performing underwater archeology work for several days adjacent to the shoreline in an area known as "Barrel Beach" near The Lost Colony complex. The team is searching for evidence of the first English Settlement site to further examine the geophysical anomalies previously found in the area. Several Indian artifacts have been discovered in the area.