Cockspur Island Lighthouse is Closed to the Public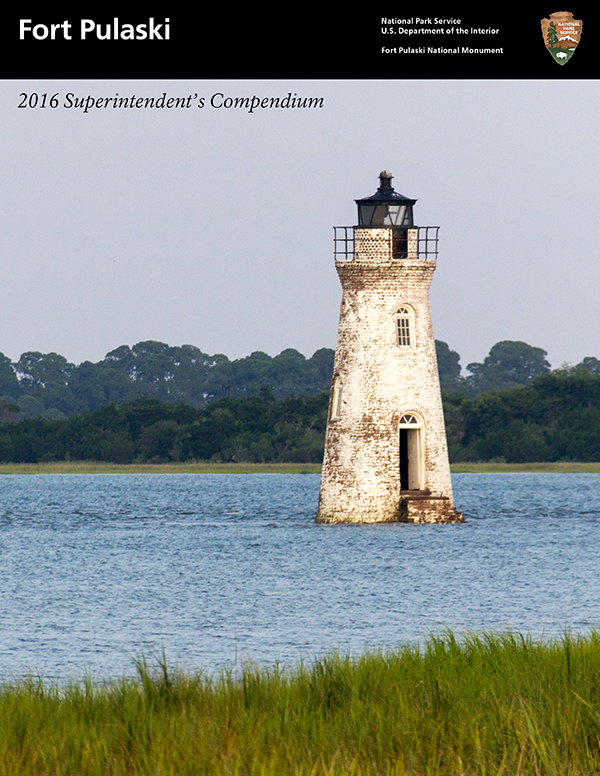 News Release Date:
November 19, 2015
Contact: Joel Cadoff, (912) 786-5787
SAVANNAH –Effective immediately Fort Pulaski National Monument has closed the Cockspur Island Lighthouse and Lighthouse Island.The lighthouse is closed because it presents health and safety risks to park visitors and Lighthouse Island is closed as it is an active ecological restoration area.
The Cockspur Island Lighthouse has marked the south channel of the Savannah River for over 150 years. During which time it has endured challenges both natural and human made. While the 46 foot tall lighthouse presents a number of dangers to the public that will be addressed through future preservation efforts, an increase in vandalism was also factored into the decision to restrict access to the lighthouse.
Lighthouse Island has eroded over time leaving the lighthouse vulnerable to a range of threats. In 2013 the National Park Service and the United States Army Corps of Engineers, Savannah District, completed a project that helped protect the lighthouse with the addition of rip-rap to Lighthouse Island. The project also helped establish a base for oyster bed restoration projects. The ongoing oyster reef restoration is hampered when visitors damage the oyster beds when landing by boat and walking and climbing over the fragile areas.

While the lighthouse is closed to public access, the park is moving forward with restoration plans. In 2015 Fort Pulaski National Monument and the Friends of Cockspur Island Lighthouse were awarded a Centennial Challenge Grant which will allow for restoration efforts to take place that will help preserve the lighthouse as the National Park Service enters its second century.
For public safety, visitors are asked to view the Cockspur Island from a distance. One of the best land based viewpoints is located at the end of the 1.5 mile out-and-back Lighthouse Trail accessible from the park. If you plan to explore the area by boat, please adhere to the closure and view the lighthouse from the water. Landing on Lighthouse Island will interfere with the ecological restoration efforts currently taking place.
For the latest closures and restrictions, please refer to the Fort Pulaski Compendium at: https://go.nps.gov/comp16


- NPS -
Last updated: November 20, 2015