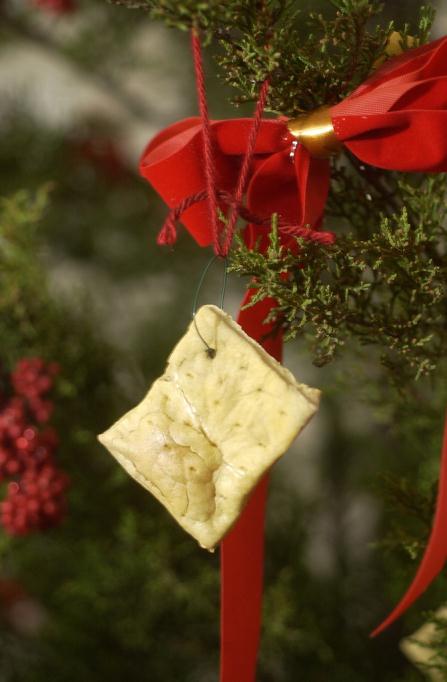 News Release Date:
November 18, 2011
Contact: Gloria Swift, (912) 786-5787
Fort Pulaski to Offer Children's Civil War Holiday Workshops
Fort Pulaski National Monument will celebrate the holiday season with special children's holiday workshops throughout the month of December.
Saturday, December 3, 2011, 2:00 to 4:00 PM
Deck the Halls!

Join the park staff in decorating the fort for the holidays and make ornaments that you can take home for your own holiday decorating!
This activity will include stringing popcorn and cranberries to make garland and using the Civil War Soldier's crackers known as "hard tack" to make ornaments.
Saturday, December 17, 2011, 2:00 to 4:00 PM
Visions of Sugar Plums!
Children are invited to join park staff in making, molding, and painting the holiday candy know as marzipan!
We will also be making other holiday decorations using oranges, cloves, and ribbons.
Wednesday, December 21, 2011, 2:00 to 4:00 PM
Nature's Holiday

Using pine cones, peanut butter, bird seed, dried oranges, and apples, edible holiday ornaments will be made for the enjoyment of our backyard wild friends!
Space is limited. Reservations are requested. Please contact Gloria Swift, Park Ranger, by phone at (912) 786-5787 extension 218 or via email at Gloria_Swift@nps.gov for more information.
Fort Pulaski National Monument is located on U.S. Highway 80, 15 miles east of Savannah. An entrance fee of $5.00 per person is charged; ages 15 and under are free.