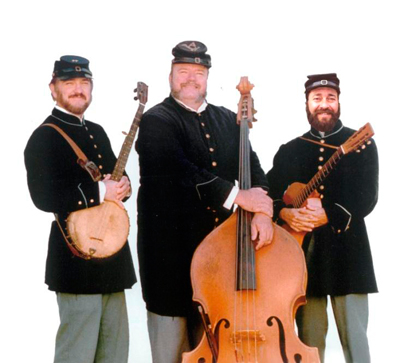 News Release Date:
March 29, 2012
Contact: Gloria Lee, (912) 786-5787
Civil War Concert 
Savannah, GA - On Saturday, April 14, 2012 at 5:00 PM, Fort Pulaski National Monument will host an evening concert of music from the Civil War era. This event is one of many being offered as a part of the commemoration of the 150th Anniversary of the Siege & Reduction of Fort Pulaski.
The 97th Regimental String Band recreates a string band of the Civil War era, performing a wide variety of traditional American songs. The band presents vocal and instrumental music of the 1800s, with stories and songs about real people and events that shaped America's history. Singing, clapping, dancing, and general merriment is encouraged.
Recordings of the 97th Regimental String Band will be available for purchase in the bookstore at Fort Pulaski National Monument. Visitors are welcome to bring blankets and picnics to enjoy an evening of Civil War music in the historic fort!  Alcohol is prohibited.

Fort Pulaski National Monument is located on U.S. Highway 80, 15 miles east of Savannah. An entrance fee of $5.00 per person is charged; ages 15 and under are free. For more information, please visit the park website at www.nps.gov/fopu or call (912) 786-5787. You can also follow the park on Twitter or like the official Fort Pulaski National Monument Facebook page.