History Comes Alive at Fort Pulaski!
Planning Your Visit
Field trips enhance classroom learning and broaden the student's experience. Educators can choose between self-guided or Ranger-led program options for their visit. Both options cover a variety of historical or scientific topics for discussion, learning, and fun!
Click here for information on Field Trips, Curriculums, and Academic Fee Wavers!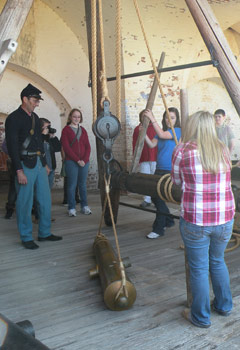 Trading Cards for Kids
Discover more than 500 stories about America's journey from the Civil War to Civil Rights. View online or visit this park to collect your own copies.
Read More