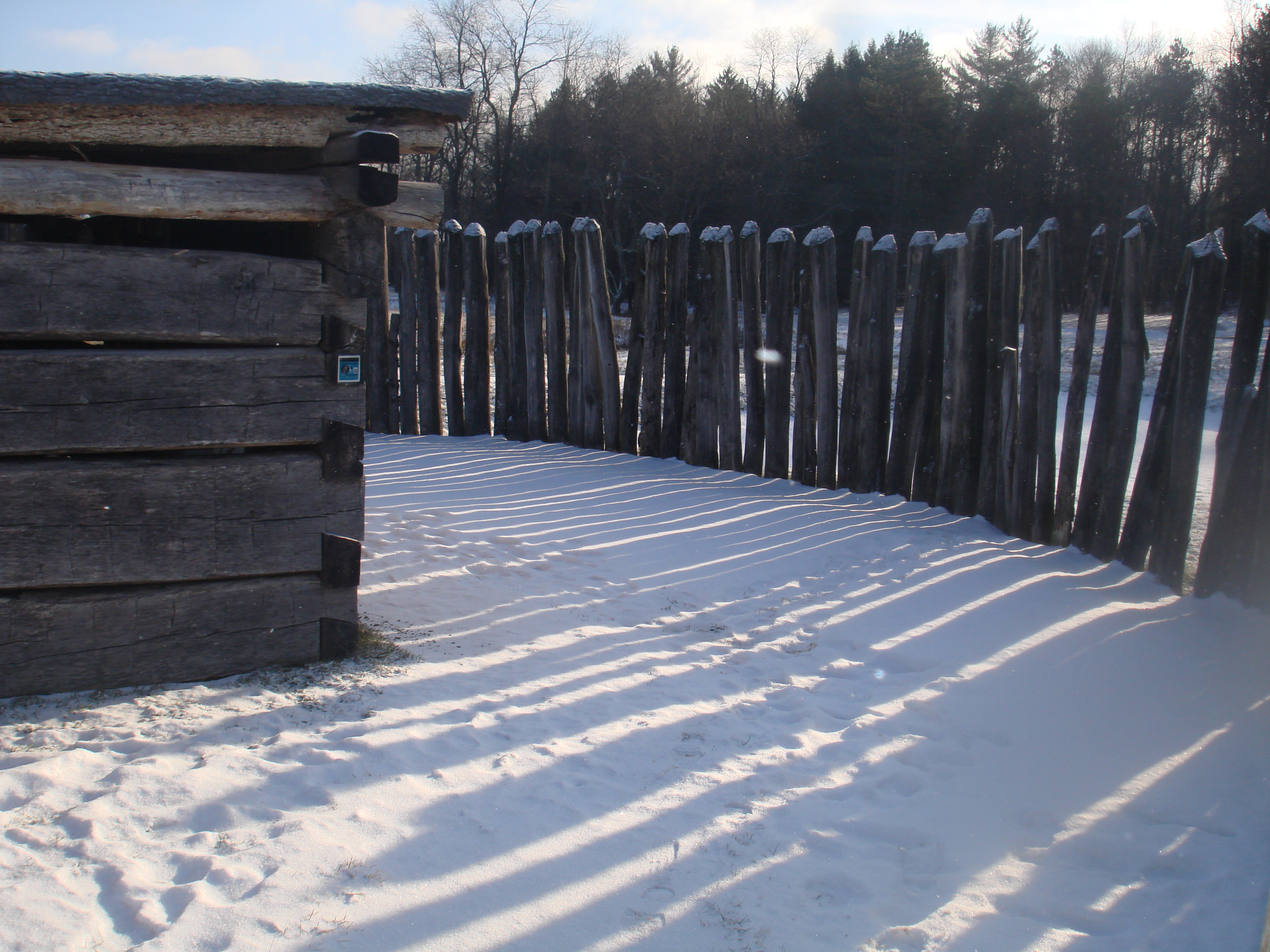 News Release Date:
February 5, 2016
Contact: Brian Reedy, 724-329-5470
"THESE are the times that try men's souls. The summer soldier and the sunshine patriot will, in this crisis, shrink from the service of their country . . . ." So wrote Thomas Paine on December 23, 1776 for a pamphlet he entitled The Crisis. It was a bleak time as General Washington was preparing to attack the Hessian garrison at Trenton. Washington's army was about to dissolve and with it American independence. We know now that Washington was successful over ten crucial days of winter campaigning.
What does it take to be a winter soldier? Fort Necessity National Battlefield invites you to find out during a winter encampment February 13-14, 2016 (Washington Birthday weekend). Park volunteers and staff will represent soldiers from the French &Indian War up to World War II. Using period costume, camp gear and equipment individuals will highlight notable campaigns of the winter season such as Washington's 1753 trip to Fort Le Boeuf, Valley Forge and the Bulge. Don't be a 'summer visitor' and come visit the park in the dead of winter to learn and see this new program.
The encampment will be open Saturday and Sunday from 9:00 a.m. to 4:00 p.m. each day and will be located behind the park visitor center. Please dress appropriately for the season.
Fort Necessity National Battlefield preserves and tells the story of the first campaign of the French &Indian War. The visitor center is open daily from 9:00 a.m. to 5:00 p.m. and the park grounds open daily sunrise to sunset. A park entrance fee covers all activities;ages fifteen and under are free, adults $5 or with valid NPS pass. Come and enjoy your national parks during our centennial year.
For additional park information call 724-329-5811 or visit our website at www.nps.gov/fone.