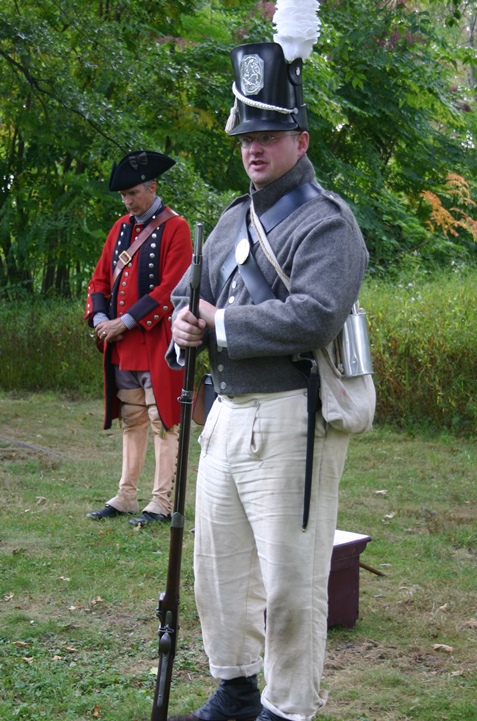 News Release Date:
June 26, 2015
Contact: Brian Reedy, 724-329-5811
FARMINGTON – The National Park Service will host a "Living Military Timeline" at Fort Necessity National Battlefield on Friday, Saturday, and Sunday, July 3-5. This program coincides with the July 3 anniversary of the Battle of Fort Necessity.
Visitors will see how technologies of warfare advanced through the years asmilitary re-enactors from campaigns spanning almost 200 years – 1755 to 1945 – will present a living time line of military developments. The re-enactors will represent soldiers from the French and Indian War, the U.S. Civil War and World War II. Various other campaigns will be presented throughout the weekend, including the Revolutionary War, War of 1812, Mexican American War, Indian Wars and World War I. The re-enactors will be available from 10:00 a.m. to 3:30 p.m. Park staff will demonstrate the firing of black powder muskets at 11:00 a.m., 1:00 p.m. and 4:00 p.m. each day.
General admission for the park is $5.00 per adult. Children 15 and under are free of charge. The fee is collected at the park's Visitor Center and is valid for seven days. Annual passes are available for $15.00.   For more information on this and other programs at Fort Necessity, please call (724) 329-5512 or visit the park's web site atwww.nps.gov/fone.
-NPS-